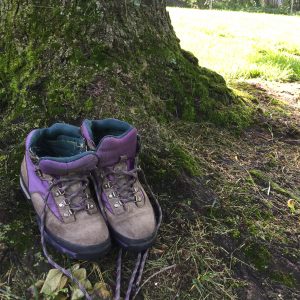 I miss hiking. Getting into the woods, to the enveloping strength of nature, was my favorite thing to do. I wanted to through-hike the Appalachian Trail.
I miss more weddings, graduations, and funerals than I can count.
I miss having children.
I miss being a lawyer. I miss having a career, and working to support myself. I miss the money I could have made, and the lifestyle it would have supported.
I miss my independence. I can't walk more than a couple minutes and I can't drive at all. I miss being able to just go to the store when I need something.
I miss having the capacity for normal life.
I miss having multiple projects and priorities, and excelling at all of them.
I miss feeling like I am in command of my body.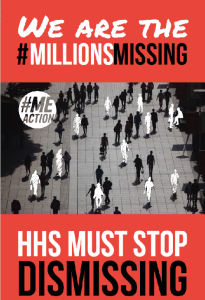 I miss believing that every doctor will understand my disease and try to help me.
I miss waking up in the morning feeling rested and ready to start the day.
I miss being spontaneous, instead of meticulously planning every outing for the right timing, right distances, right escape plan.
I miss traveling. I miss believing that it is possible to see what I want to see in the world.
I miss the friends who have fallen away.
I miss throwing dinner parties.
I miss going to concerts.
I miss all the things I am too sick to learn: how to ride a horse, how to shoot a target, how to weave rugs, how to camp backwoods, how to grow food.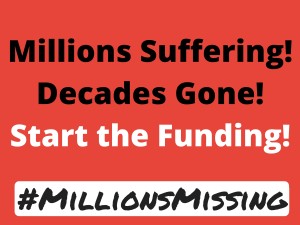 I miss having the ability to help others. When my friends and family go through difficult times, I miss being able to bring meals, visit hospitals, clean houses, babysit kids.
I miss having a full, rich, healthy life.
The lack of medical progress, which has sentenced me and millions of others to a life that is less than,  is a direct result of our government's failure to invest in ME/CFS research. The research dollars must flow. That is our only hope of escape from the life sentence that is this disease.
I am one of the Millions Missing. Don't let me disappear.