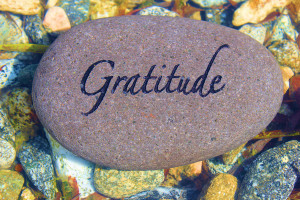 This year has been hard, y'all. HARD. Sometimes I think that my Mom's death took a scoop of my soul along with her. And then just over six months later, my husband (my caregiver, my best friend, my everything) had a stroke. So when I say this year has been hard, what I really mean is this year has been a journey through a dark, terrifying, life-changing, earth-shattering, health-destroying, nauseating, twisting tunnel that we do not quite see the end of yet. HARD.
And so it is time to give thanks.
I am grateful for everything my mother taught me, from how to read a scientific paper, to how to make meatloaf, to how to nurture others, to how to be a feminist.
I am grateful – so overwhelmingly grateful – that my husband is alive, still my caregiver, my best friend, my everything. I am grateful to the healthcare professionals who have helped him on his recovery, and grateful that we live near a city that has some of the best medical help available in the country.
I am grateful to our families and to our friends, both the old friends who have come through at every turn and the new friends who have shown up. And I am especially grateful to my friends whom I mostly know through the phone or email, but who are just as dear to me as the friend who can give us a ride to the ER on a Saturday afternoon.
I am grateful to my own body, for not collapsing under the weight of this year. Well done, body. I'm trying to take care of you. I am grateful to my own healthcare team for playing its role in keeping me going.
This week, especially, I don't want to focus on HARD. I just want to treasure all the gratitude I can make space for in my life.
Thou knowest full well, O my God, that tribulations have showered upon me from all directions and that no one can dispel or transmute them except Thee. – The Bab