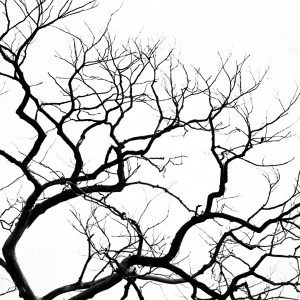 This year has been the most difficult of my life, starting with my Mom's passing in January. Losing her was just the first in a cascade of bad news, and I made the decision to stop maintaining that laundry list because it just made me feel worse.
But three weeks ago, one of the worst and luckiest things happened to us. My husband had a stroke. Not only did he have a stroke, but he was misdiagnosed in the emergency room with vestibular neuritis. So he did not begin receiving treatment for the stroke until we got the accurate diagnosis last week.
As part of getting that accurate stroke diagnosis, we discovered that the stroke was in his medulla. One doctor told him that he was lucky to be alive, let alone walking around and not permanently disabled. He "dodged a bullet," this doctor said. To have this type of stroke untreated for two weeks because of misdiagnosis, and to be walking/talking/breathing/swallowing unassisted just three weeks later is . . . . well, it's a miracle.
My husband is my primary caregiver. Through the unwavering kindness and support of family and friends, we have been transported to every doctor appointment, had meals to eat, and all the emotional support that we need. But I had to become the primary caregiver in many ways, especially in making medical decisions and logistical arrangements. And because of that 2015 laundry list of bad news, I was crashed and depleted long before I had to summon an ambulance to our home three weeks ago, not even realizing that my husband was having a stroke.
The time has come for me to take a break. My use of social media, including this blog, will be extremely limited for a few weeks (at least). I will be monitoring email, but probably not responding to much of it. I am not "retiring" from advocacy, but I need to take care of my husband and of myself. That is my prime directive and top priority.
As I said, this is the worst and luckiest thing to ever happen to us. The only reason my husband is not dead or severely disabled is our good fortune. The stroke was extremely small, and the misdiagnosis did not kill him. Both of us will be ok, but we need some time.