I continue to struggle with the crash from hell, but Denise Lopez-Majano has graciously provided a guest post. Her thoughts on ME-frustration are right on target for me this week! As a caregiver for her two adult sons, Denise is intimately acquainted with the frustration we feel.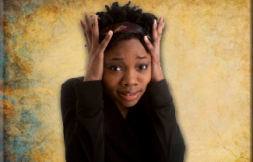 Anything to do with this illness is fraught with frustration. A few examples:

Getting a diagnosis often takes years during which time patients and their caregivers are frustrated at every turn.
Getting to see a specialist is also a lengthy and frustrating process for most patients, often involving lots of travel and other expenses in addition to medical expenses.
Processing insurance (if one is lucky enough to have it) is frustrating, time consuming, and hugely cognitively taxing (even for healthy people).
Then there is the frustration of trying one treatment modality after another to try to regain some function.
The unpredictability of the illness is a constant frustration as one tries to learn what is a symptom of the illness and what needs to be addressed by another medical professional (if we can find one who believes in us).
Trying to avoid the exertion that brings on a crash is an exercise (pun intended) in frustration as crashes can be brought on by exertion beyond our limits, by additional illness (example, a cold on top of everything else), and sometimes for no apparent reason because we can be as diligent as possible about staying within the boundaries dictated by ME, and yet sometimes a crash comes on us nonetheless.
The frustration and desolation of losing connections/contact with others as our lives become more and more circumscribed by limitations imposed by illness.
There is frustration as we try to adjust to the decreases in activity levels ME imposes on us.
The frustrations of dealing with the daily stigma/disbelief we encounter from those who don't understand –  whether it be implying we don't try hard enough, or "I must have that, I'm tired also", and on and on.
As limiting as baseline is for most of us, when patients are below baseline, the level of frustration increases with heaping doses of fear piled on top as well and it is a very unwelcome combination.
There is the (often unspoken) fear that this crashed level may become the new baseline and the fear of all the the ensuing adjustments that would need to be made and the fear of the additional losses, increased isolation, additional disbelief, etc…..
Additional frustration gets added to the mix because there is so little we can do to alleviate a crash. It makes us feel even more powerless in our dealings with this beastly illness. For me it is particularly frustrating not to be able to help loved ones/friends get back to baseline.
Frustration and feeling powerless often stops us in our tracks. How do we get going again? How do we deal with the frustration and powerlessness?
I have noticed that when I am feeling particularly frustrated/powerless I often listen to intense music. The music seems to encourage me to validate the pent-up feelings of loss, grief, frustration and powerlessness and I can then turn back to advocacy/caregiving with a bit more determination. While for many, listening to intense music – especially during a crash – would not work, it seems to help me.
What have you tried?
What has worked for you?