The final post in this stretch of guest authors comes from Claudia Goodell. Claudia is among the most proactive ME/CFS patients I know, trying to make a new life for herself with this disease while also participating in advocacy.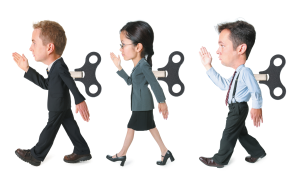 I am one out of 1 million Americans waiting for decades in a medical "no man's land" for solutions to a debilitating disease with no known cause, NO approved treatment and none in the pipeline. We have no designated specialists, and no cure in sight. We feel abandoned by our government who funds research on our disease at a rate less than that of male pattern baldness, we feel failed by the researchers and drug companies who can't seem to make progress fast enough, and we feel ostracized by the medical profession who throws us around like hot potatoes hoping someone else will handle us. If we are fortunate we have a support system and receive disability, but many struggle alone with no finances and no one to help them, some of whom are completely bedbound. We are so determined to return to the healthy active lives we once knew that some of us will try whatever we can to get well.
When I was in graduate school my professor of Auditory Neuroscience and Psychoacoustics lectured us about sound pressure. In teaching us the mathematical equation for sound traveling through the acoustic system, he made sure we understood that if one looked at only the first part of the equation it would appear that an acoustic signal actually gained energy as it passed through the middle ear. However, this increase only compensates for the loss of energy that eventually occurs when the sound enters the fluid filled inner ear. The net amount is actually a slight loss in energy, and if you see the entire equation this is clear. In order to make this point he taught us, "There ain't no such thing as a free lunch" (TANSTAAFL), meaning that even if something seems like it is free, there is always a cost, no matter how indirect or hidden.
While I didn't retain much of my hearing science knowledge, I remembered TANSTAAFL, and ME/CFS reminds me of this every single day. It's as though I am an old fashioned wind up clock ticking along and then running down. As I run out of energy my tick tock sound gets slower and slower.  I sit on the table for various intervals, until someone randomly walks by, sees me and decides to rewind my mechanism. I may be mid-way between fully wound and fully spent; sometimes they rewind me all the way, and other times just a few rotations. I never know how much energy I really have. I just keep tick-tock-ing at whatever level I am capable given the amount of energy at any one time.
I worry. I worry that if I stop ticking I'll suffer a slow, progression of this awful disease that forces me to stop moving.  It's not because I want to stop moving, or because I'd rather sit around than be active. Nothing could be farther from true. But every time I feel well enough to move, and I get out there and do the things I love, at a much reduced level than before the disease I am left feeling a relapse of symptoms for days, weeks or months. This is not motivational, but fortunately I was an athlete before becoming sick, and I am a determined person.
I do all the good things I can to stay in control of my symptoms as best I can. I avoid foods and drinks that my body doesn't tolerate, and I take only the few medicines and supplements I really need. I insure ample good quality sleep, drink plenty of water, get regular massage, meditate, walk, do yoga, advocate, and I paint. Although this practice gets me close to maintaining some sort of balance between staying somewhat active and being too sick to move, unfortunately none of this is enough to create what could even loosely resemble a full life. I am unable to work, unable to travel without relapsing, unable to participate in sports at a level I would like, and socializing is minimized. So, to quote a famous movie, "I'm not dead yet", but I'm not really living either. I'm occupying no man's land with the rest of my fellow patients, and none of us wants to be here.