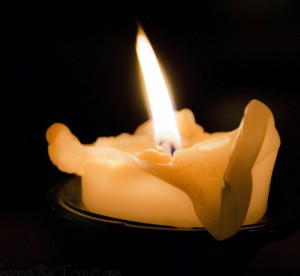 Nineteen years ago today, I woke up with a sore throat. I ignored it, as I usually did with pain or illness. I was 26 years old, a "superstar" at my law firm (according to a performance review). I don't remember if I went to the gym that morning as was my habit, but I got ready for work and walked to the office.
Four hours later, I had a high fever and could barely stand.
My life changed irrevocably that day, although it took me many months to begin to comprehend that. I had to give up my career. Then I gave up walking long distances. Then I gave up my apartment in the city. Then I gave up driving. You get the picture, I'm sure. Usually on this sick-aversary, I would reflect upon the length of time that has passed. In fact, last year, I told the CFS Advisory Committee, "This Saturday is the 18th anniversary of the day I got sick. If I had given birth on October 6, 1994, that child would now be an adult."
But this year, what weighs upon me is not the passing of nineteen years. It is the burden of this nineteenth year of my illness itself which occupies my thoughts. This year has tested me physically, emotionally, and spiritually. I feel my heart becoming more and more burdened by the suffering of those around me, and by my own suffering too. I have drawn upon reserves of strength that already feel tapped out. My spirit is gasping for breath and longing for just a little bit of rest.
The number nineteen has a positive significance in my religion. The central tenet of the Baha'i Faith is Unity, especially the unity of humanity. The Baha'i Faith draws upon many concepts from Islamic culture (although it is a separate religion). In the Arabic Abjad numeric system, letters correspond to numbers and so each word has a corresponding numeric value. The word vahid means Unity, and the numeric value of vahid is 19. Unity, as a spiritual concept, is not just needed between groups of people, but within families and within oneself. To achieve unity, we need clarity, patience, communication, understanding, and justice. I am struggling to bring those qualities front and center in myself right now because all the trials and difficulties of this nineteenth year have left me in a daze.
I looked a long time for a prayer that I could say today, one that would express my need for strength as well as my belief that there is hope in this life – even after nineteen years of illness, even after a year that has stretched me past my limits. This is deeply personal, but I would like to share that prayer with you today. And if you feel moved to do so, I would be grateful if you could offer up a prayer or good thought for me, too.
O God, my God!  Be Thou not far from me, for tribulation upon tribulation hath gathered about me.  O God, my God!  Leave me not to myself, for the extreme of adversity hath come upon me.  Out of the pure milk, drawn from the breasts of Thy loving-kindness, give me to drink, for my thirst hath utterly consumed me.  Beneath the shadow of the wings of Thy mercy shelter me, for all mine adversaries with one consent have fallen upon me.  Keep me near to the throne of Thy majesty, face to face with the revelation of the signs of Thy glory, for wretchedness hath grievously touched me.  With the fruits of the Tree of Thine Eternity nourish me, for uttermost weakness hath overtaken me.  From the cups of joy, proffered by the hands of Thy tender mercies, feed me, for manifold sorrows have laid mighty hold upon me. With the broidered robe of Thine omnipotent sovereignty attire me, for poverty hath altogether despoiled me.  Lulled by the cooing of the Dove of Thine Eternity, suffer me to sleep, for woes at their blackest have befallen me.  Before the throne of Thy oneness, amid the blaze of the beauty of Thy countenance, cause me to abide, for fear and trembling have violently crushed me. Beneath the ocean of Thy forgiveness, faced with the restlessness of the leviathan of glory, immerse me, for my sins have utterly doomed me.  – Baha'u'llah