Unfortunately, I am too sick to offer public comment by telephone for the August 18-19, 2015 meeting of the CFS Advisory Committee. I submitted these written comments for the record. Thank you to all of the advocates who are speaking by phone or in person.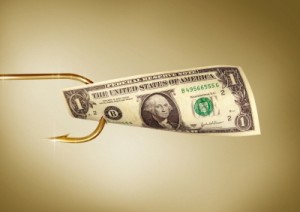 When I was a kid, I used to go fishing with my Dad. It was nothing sophisticated: just a borrowed boat on a small lake, live bait and a plastic bobber on the line. But there was a hitch. There was no way I was going to squish a live worm onto a hook. And even though my father is a herpetologist, he did not insist that I learn to bait the hook myself. He baited my hook and we fished. My Dad also did not ask me the obvious question: was my fishing strategy going to consist of waiting in the boat and hoping the fish would come to me on their own?
Yet this is the kind of fishing strategy that seems to be NIH policy as far as ME/CFS is concerned.
For the last ten years, advocates, scientists and this Committee have urged NIH to invest more money in ME/CFS research. Both the IOM and P2P reports reached the obvious conclusion that substantially more research is needed in this area. The IOM committee said, "Remarkably little funding has been made available" to study this disease, and "More research is essential." (IOM, p. 225) This advisory committee has urged greater investment, and has repeatedly recommended that NIH issue an RFA with dedicated funding in order to stimulate this field.
Last year, NIH's response to this Committee was that issuing an RFA "would not be an effective strategy". On August 11, 2014, Dr. Francis Collins wrote to Representative Zoe Lofgren, "The lack of sufficiently trained individuals applying for NIH research funds to conduct ME/CFS research projects contributes to the low number of applications received and subsequently the annual spending on ME/CFS research." This is in and of itself a remarkable assertion, since researchers like Dr. Ian Lipkin and Dr. Ron Davis have applied for NIH funding and been rejected. Are they not sufficiently trained?
Every time NIH has been urged to issue an RFA to stimulate research in ME/CFS, NIH's response has been that there are not enough researchers or data to make it worthwhile. In other words, NIH is sitting in the boat and expecting that the fish will catch themselves.
This is not NIH standard operating procedure when it comes to other areas of research:
In 2007, NIH issued a $7 million RFA to establish the MAPP research network for chronic pelvic pain, reissuing the RFA with another $7 million in 2013.
In 2010, NIH issued a program announcement for systematic epidemiologic, etiologic, or therapeutic studies on vulvodynia, stating, "The major focus of this FOA is on stimulating and strengthening a multidisciplinary approach to this complex, underresearched area of women's reproductive health." (emphasis added)
At the opposite end of the spectrum is the BRAIN Initiative, in which NIH invested $127 million in 2014 and 2015 alone, for innovative technologies to produce a dynamic picture of the brain at the cellular and circuit level.
What these diverse initiatives share is an NIH investment policy designed to stimulate research in an area that needs development. But this policy is not applied to ME/CFS.
Worse, NIH's current position on ME/CFS is not even consistent with its previous actions. In 2005, NIH issued an RFA on Neuroimmune Mechanisms and CFS. How could there have been enough known about the disease and enough qualified researchers to do the work sufficient to issue an RFA in 2005, but not now in 2015 when we have more data and more scientists than at any time in the history of the field?
Everyone – patients, advocates, researchers, members of Congress, the IACFS/ME, this Committee, the IOM and the P2P – EVERYONE has told NIH that more research is desperately needed in ME/CFS. EVERYONE has said that this is an under-researched area that needs an immediate infusion of money and personnel if patients are to have any hope at all for effective treatments. Everyone has said this, and NIH refuses to do what is necessary. Instead, NIH is sitting in the boat, waiting for the fish to come and fling themselves out of the water and into the boat on their own.
NIH knows how to encourage interest in under-researched fields. It declares an interest in the field, backed up with dedicated funding. In other words, simply bait the hook, and the fish will swarm the boat.
I say to NIH: Bait the hook. Go fishing. I know you will catch some keepers.