How are you in these quaran-times, my friends?
My husband and I are doing everything possible to avoid infection because we know how scary COVID-19 can be. I have not left my house for anything except short walks in more than two months. No one has come into our house. We haven't eaten any food that we did not cook ourselves (which admittedly has made for some interesting dinners when we're both crashed out). We lost some of the assistance we had relied on, like our house cleaners, so that has created some challenges. We haven't always been able to get everything we wanted from a store when we wanted it, but many kind people have helped us by shopping for those items on our behalf. I miss my family, and I don't know when I will be able to see them in person.
These are all such small problems compared to what others are enduring. I've watched the federal response to the pandemic with horror and alarm. My grief and anger over the death of George Floyd has transformed into a deeper pain as our cities react and burn. There is so much suffering in our country right now, and all I can do is bear witness.
The only way I know how to cope with all of this is to focus on my tiny corner of the world. I've been sewing masks, and writing a bit. Those of us who have socially distanced out of necessity for years have experience that can help those who are struggling with it now. I offered some advice on that in an essay for Jessica Abel's blog.
We have found beauty in very small things. We watched two baby bunnies grow large enough to leave our yard. Now there is a chipmunk making himself comfortable here. For some reason, our pink rhododendron put on an incredible show this spring, which made the bees very happy and fat.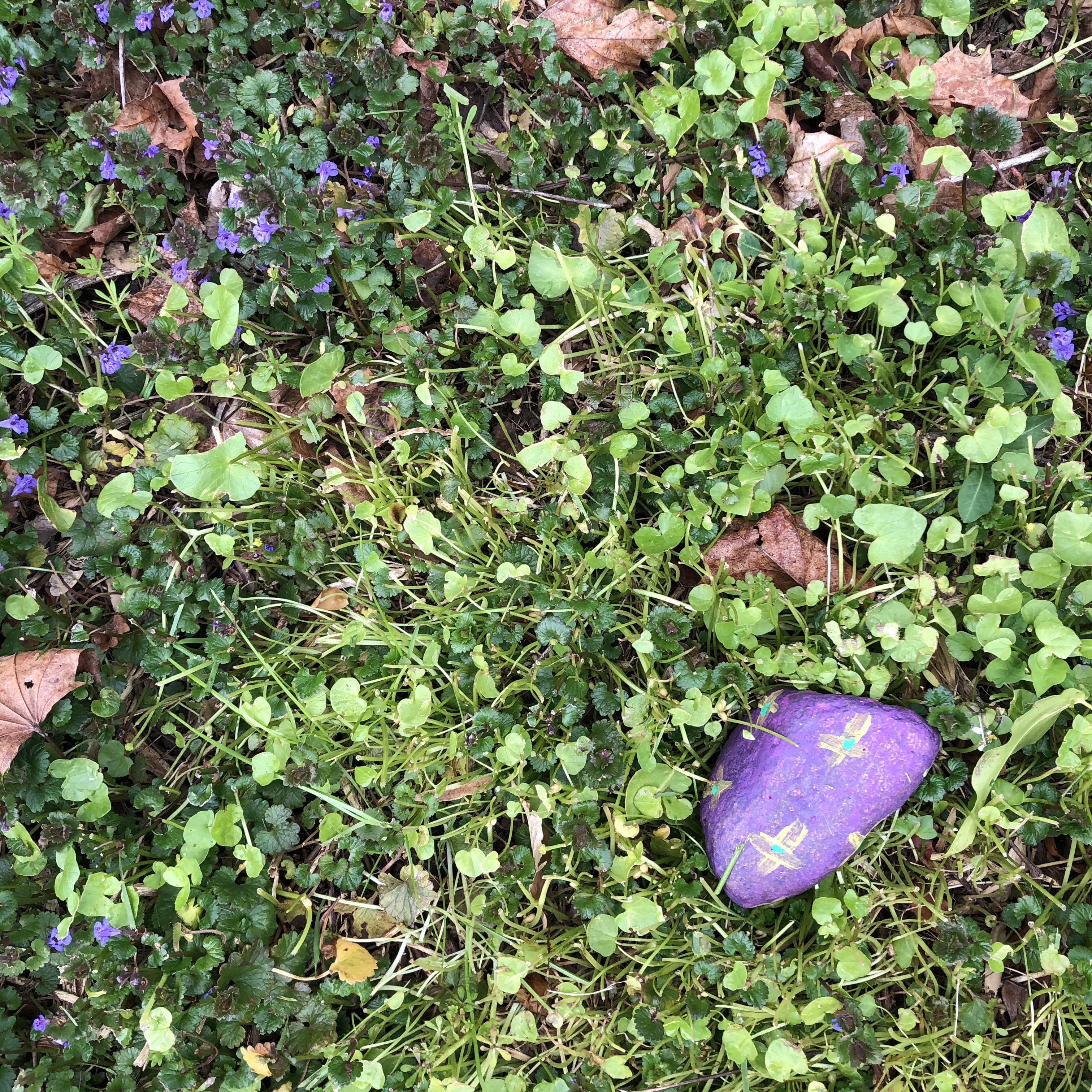 Our county is easing restrictions next week, although most people are acting as if the wait is already over. I don't think our lives will change that much. Until we know more about COVID-19, and the risks for people with health issues like ours, we are not taking any unnecessary chances. I worry a great deal about the people who are required or have chosen to take chances by going back to work, back to stores and public places. I don't think the worst is over.
During my telemedicine appointment last week, my pain management doctor asked me how I was. I said I was doing better than I had in awhile. He said that they're hearing that from many patients in the practice, which really surprised me. Why would people with chronic pain or chronic illness be doing better now?
I have theories. For me, I think that it has helped to have much more control over my sensory inputs and energy outputs. I don't leave the house. The only occasional visitor I've had stays for about an hour, and we talk through the glass storm door. No doctor appointments out of the house, which means no long car rides to and from, and no noisy waiting rooms. I haven't had to deal with the sensory input of everyday life out in the world. Maybe this has conserved my energy and capacity, and I have been able to channel that into more meaningful activities like making masks. The satisfaction I get from that has definitely improved my mood. I also think it helps that so many people are temporarily living the housebound lifestyle. More people are moving at my speed, now.
Where do we go from here? That's a lot easier to answer for myself than for our nation. I want to keep the things that have made my life better, like telemedicine and more peace and quiet. I am fortunate that I can wait and see what happens with the virus, watch for the next wave(s) and stay safe at home.
I think there are many lessons to be learned from our current crises, especially about our communities and supporting one another. Perhaps people will stop saying to us, "You're so lucky to be able to stay home all the time!" now that they know how hard it can be. Perhaps we will make choices to be truly inclusive of people regardless of race, age, or disability. Perhaps we will try to heal the wounds we are inflicting upon each other.
I hope that you are in a good place, and also that you will see something in your life get better soon. We are nowhere near done with this pandemic or with hard times. Let's remember to take care of each other.