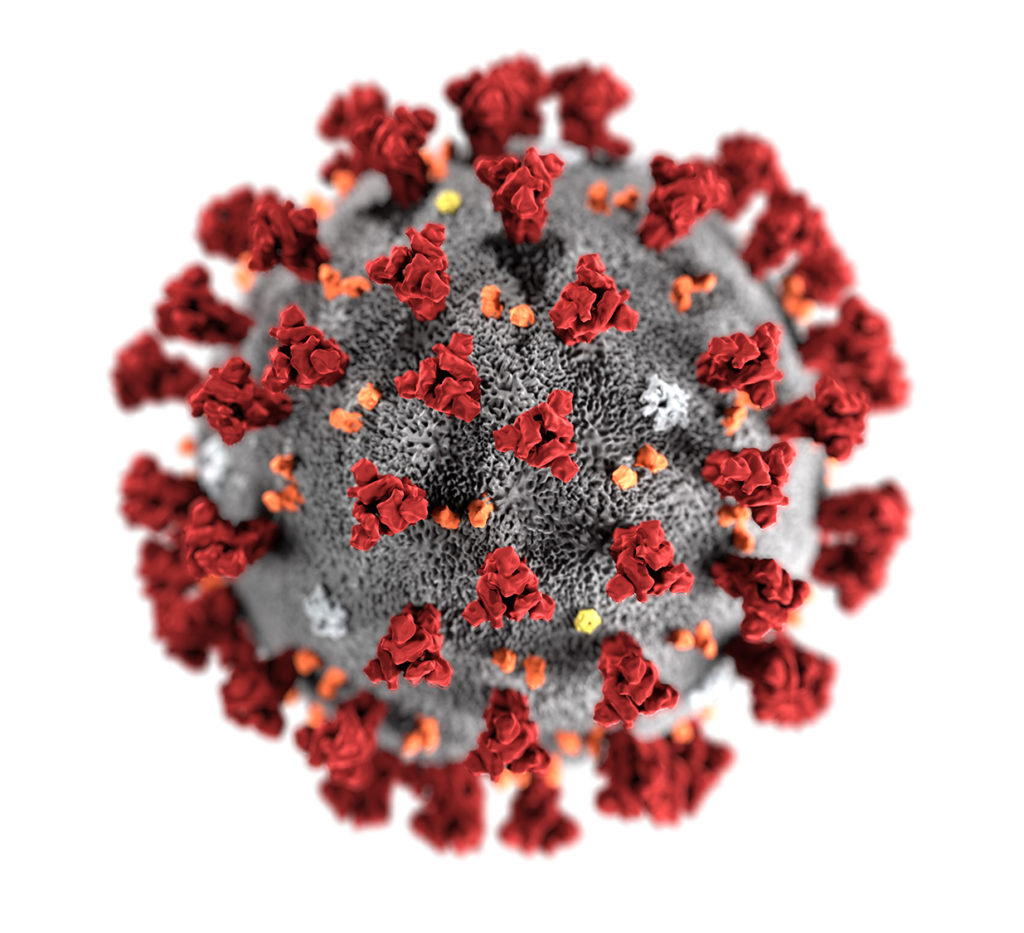 The COVID-19 pandemic has expanded dramatically in the last two weeks. I won't attempt to summarize everything that has happened; there's too much. Instead, I have gathered some information that I hope will be helpful to people with ME and their families and friends.
My focus in this post is your safety, both physical and emotional, while we all live with new restrictions and social distancing/isolation. Note: the situation is changing rapidly and will vary by location. Please stay on top of guidance for your location and seek competent medical advice as warranted.
Where To Get Information
You need to have access to accurate and reliable information about COVID-19 and your local situation. Bookmark the following websites, and check them regularly:
Your national government's information page: In the United States, that is coronavirus.gov. In the United Kingdom, the UK government response page looks best (UK readers, correct me if I am wrong).
Your local government's information page: In the United States, that means your state and your city/county public health department pages. Find them and bookmark them. The best information on local restrictions will be posted there. In the UK, I assume city/county pages are best (UK readers, correct me if I am wrong).
Your local media: National news is important, and some major US papers are providing free access to coronavirus coverage. However, the most useful information about what is happening will be in your local paper. Find it and check it regularly.
Disease-specific information: There are many high risk groups, including immunocompromised people. For safety's sake, I think we should assume that people with ME–especially severe ME–are at high risk for more severe disease and complications from COVID-19 than healthy people. MEAction has published resources for people with ME. I have seen disease-specific information from diabetes and multiple sclerosis groups too.
Meeting Your Basic Needs
People with ME, especially those who live alone, already struggle to meet basic daily needs. The public health information I've been reading doesn't address these fundamentals, but I think it's important to spell them out.
Food: I know the general guidance is to have two weeks of supplies in the house. But honestly, lots of people can't do this easily. Whether it's money, or access to grocery stores, or the ability to prepare food every day, people with ME already have challenges here. Think about what is easy for you to eat when you are too sick to cook. Set up for grocery delivery (slots fill up very fast) or ask someone to shop for you.
Medical Care: Order prescription refills as soon as you are eligible. Don't wait until a bottle is almost empty to buy nonprescription products. Make sure you keep your doctor's contact info handy, and share it with someone you trust to call on your behalf if needed.
Hygiene: Laundry and housecleaning are two tasks that are very difficult for many people with ME. It's even more challenging now, especially if you live alone, because it's best not to have people coming in and out of your house. If you need help with these tasks, think about ways to get the help without having too much close contact with outside helpers, such as sitting in a different room while someone cleans.
Contact: We all need human interaction to stay as healthy as possible. This is especially important if you live alone because social distancing means no social visits. Check in with someone every day, or ask someone to call you to check in. If you can Skype/Facetime or talk on the phone, great. If email or text is all you can manage, then do that. If you have the energy, check up on your friends too.
What To Do If Sick
If anyone in your house has a fever or other symptoms of a respiratory infection: Stay at home and call your doctor. You don't want to risk infecting someone else by going to an emergency room or medical office. You also don't want to pick up an infection in one of those places. Stay home, and call your doctor right away for instructions.
If you or someone in your house has a medical emergency (such as trouble breathing): Call 911. Inform the operator if you think you might have COVID-19. If possible, put on a mask before help arrives.
Wash your hands, etc: Everyone in the house should be washing their hands after using the bathroom, before preparing food, before eating food, upon returning home from somewhere else, before and after interacting with someone who is ill, and so on. Don't share glasses or other personal items.
Disinfect surfaces: We now know that the virus that causes COVID-19 can survive on some surfaces for up to 72 hours. To the extent possible, regularly clean common surfaces like doorknobs, kitchen counters, bathroom counters, faucets, etc. Even if all you can do is run a disinfecting wipe over the surface, that's better than nothing.
More information on what to do if you are sick
Minimize Spread of the Virus
The best thing we can do to reduce COVID-19 is to Stay The F*** Home. The goal is to slow infections enough that we flatten the curve, and reduce the load on the healthcare system at any one time. This applies to everyone, whether you are sick or not.
The importance of this cannot be overstated. In the United States, many local governments are mandating restrictions on: schools; gatherings; discretionary travel, shopping and social visits; eating in restaurants; and closure of nonessential retail businesses. I suspect that we will see these restrictions increase and spread as more COVID-19 infections occur and are identified. Yet even if your local area has not put restrictions in place, do it anyway.
People with ME are most likely at increased risk of severe disease and complications from COVID-19. So everyone in your house must practice extreme caution. This applies to any assistants or caregivers that come to your home as well. Everyone should follow the guidance above to wash hands frequently, disinfect surfaces, and minimize close contact.
COVID-19 is a tremendous threat to public health, which means my health, yours, and everyone we care about. The only weapon we have right now is to stop the virus from spreading through reducing human to human contact. No exceptions. No compromises.
Physical Safety
Violence in the home: As I said the other day on Twitter, I haven't seen much public health messaging around domestic violence in a time of social distancing, and that really worries me. For many adults and children, home is not a safe place. But social distancing means those adults and children are at home, possibly with an abuser. Add to this the fact that everyone is under more stress, including economic stress, and confined to close quarters for longer than usual. This could be very dangerous for a lot of people. If you or someone you know is at risk the National Domestic Violence Hotline is open 24/7. You can call 1-800-799-7233 or text LOVEIS to 22522. And if home IS a safe place for you, then keep an eye on your friends and neighbors.
Substance abuse is more dangerous than usual for two reasons. First, people are home and under increased stress, economically and medically. That could exacerbate or even initiate a substance abuse issue. Second, people may be cut off from the substance they abuse, such as in my state where liquor stores are now closed. Withdrawal symptoms and overdose are dangerous medical situations. It can also be unsafe to be around someone who is using. If you or someone you know is at risk for substance abuse, call the Substance Abuse and Mental Health National Helpline at 800-662-HELP (4357). You can also reach out to the Crisis Text Line by texting HOME to 741741 (they have numbers for Canada and the UK, too).
Emotional Health
The COVID-19 pandemic is scary, as are the social responses to it. No one wants to be locked down or to see the healthcare system cracking as in Italy and Iran.
It's scary for people with ME, too, but for additional reasons. Many of us are already socially distant, confined to our homes (or beds) by ME. That means we have less flexibility on how to get essential shopping done, how to access healthcare, how to clean our homes, and how to cope if our caregivers become ill. Anxiety, stress, fear, and grief are normal for all of us right now.
If you are in crisis, reach out to the Crisis Text Line by texting HOME to 741741 (they have numbers for Canada and the UK, too). In the United States, you can also call the National Suicide Prevention Lifeline at 800-273-8255.
We have a lot of additional options for managing these stressors and taking care of ourselves. There are strategies for managing anxieties about the COVID-19 pandemic specifically. Residents of Hubei, China have shared some of what has helped them while under lock down, including keeping a diary.
The brilliant and very wise Josie George wrote an article sharing her perspective on "how to make being stuck inside your house a more positive experience." It's a lovely piece, and well worth a read.
For those of us who, like Josie, have lived with varying degrees of social distance for years, it feels odd to watch the rest of the world try to catch up. It can be hard to hear people complaining about not being able to go out to eat or attend a party. Some things about our lives have not changed with COVID-19 because we were already living with so many restrictions.
Yet I have found all of it to be very disruptive. I have struggled with my mood because we were forced to cancel plans that were very important to us. I worry about my family and my friends. I already know at least one person who may have COVID-19, and so many people I love fall into one high risk category or another. The uncertainties–will we be able to get the supplies we need, when will I see my family in person, what will happen to the economy–are endless, and I hate that.
For what it's worth, here is what I am doing to cope and protect my emotional health. Every day that energy and weather permits, my husband and I get outside for a few minutes in the morning. At about 3pm, we stop whatever we're doing and have a cup of tea together. In the evenings, we alternate watching tv with listening to podcasts. We talk to our essential circle of family and friends daily. I am knitting as much as I can.
I also take time each day for reflection. I hold my loved ones in my heart, and then widen that circle to people with ME and their families. Then I open my heart to everyone who is scared or struggling right now, because so many people are. It helps me to remember that we are not alone. We are all connected, and not just by the threat of pandemic.
Be safe. Take care of yourself. We're all in this together. Remember how strong you are.