In the last weeks of 2019, social media was full of people talking about their accomplishments of the last decade, or what they were most proud of, or the biggest changes they made. These posts made me feel terrible. What accomplishments could I brag about, apart from surviving?
The last five years have not been kind to me or the people I love. My mother died. Then my brother-in-law died. A year after that, my mother-in-law died. My husband had a stroke and is permanently disabled. My best friend's mother died, and my other best friend's father died. Family members moved away. We spent more than a year and thousands of dollars in a legal fight to keep my husband's disability benefits. I had surgery, and my best friend broke her back. Another friend was diagnosed with a degenerative disease. My dog died.
Yet the first thing I thought of whenever I saw one of those decade accomplishment posts was, "My book isn't done. I've poured so much into it, and I don't even have a completed first draft." I realized a few days ago that there's a pretty good explanation for that. *gesticulates wildly at the previous paragraph*
For the last few years, I've marked the new year in cake form. I think my attitude about those years is pretty obvious.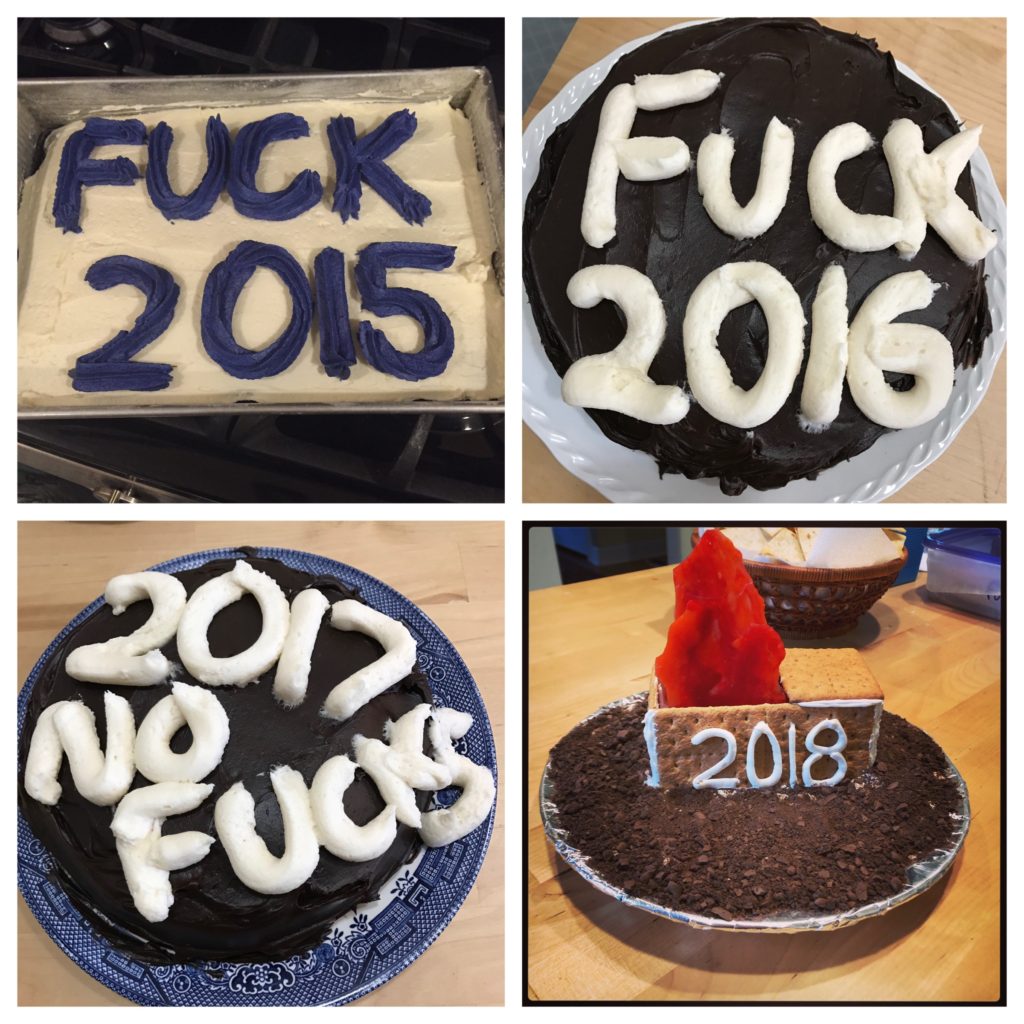 As I thought about this year's cake, though, I thought about some of the wonderful things that happened in the last few years. My niece and nephew (7 and 4 years old, respectively) are amazing and wonderful and funny. I started playing the cello, and my excellent teacher has also become a friend. I grew extremely close to two new friends, and I met one of my heroes. I attended a Yo-Yo Ma concert. My ME hasn't gotten worse. The book isn't done, but I haven't given up working on it.
All the hardships of the last few years have not broken me. That's what I want to remember, not all the failures and all the things I did not accomplish. Not the goals and milestones I did not reach. Not the losses.
I've done more than just survive. I am a different person, a better person (I hope). I hate things about my life, but not my life as a whole. If someone had told me in 2014 all the shit that was going to come down between January 2015 and January 2020, I a) would not have believe them and b) I would have noped right out the door. I never would have predicted that I could walk through all that and be ok.
I have no doubt that more fuckery awaits me. I love many people, and some of them are probably going to pass away before I do. I may never finish my book. There will be more hardship, and at the end I will die. Yet there will also be new people to meet and new things to experience. And you never know, I may actually finish the book and maybe you will get to read it.
So this year's cake went in a different direction than previous years.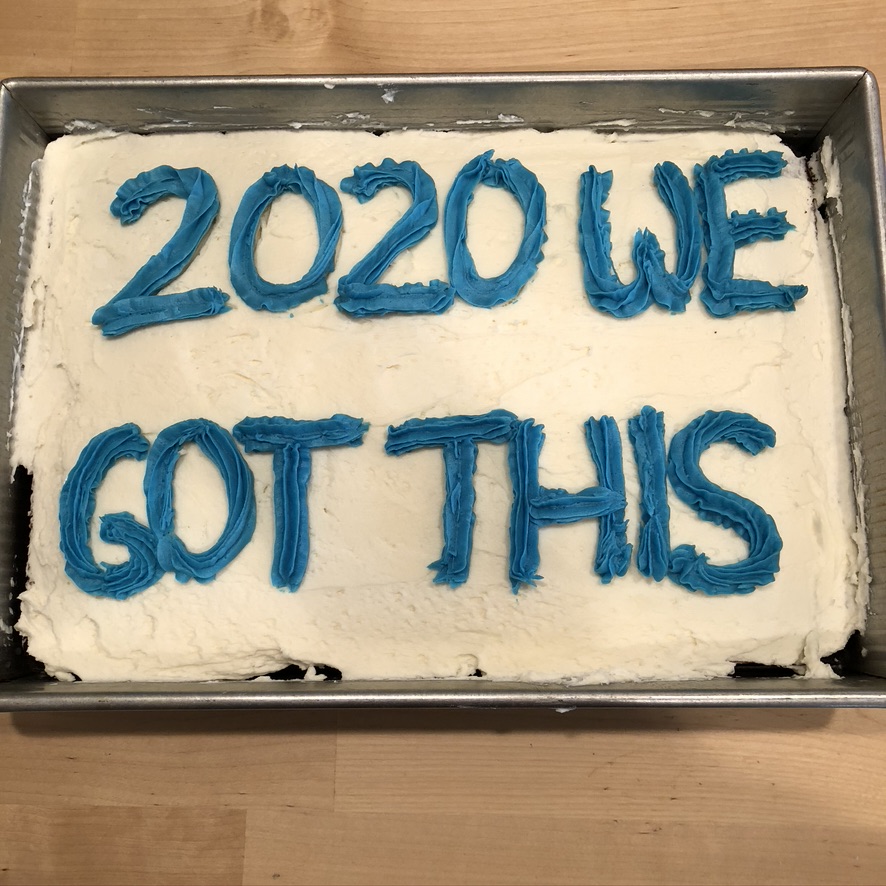 I don't mean to tempt fate with this one. I want to take each year (each day) as it comes, and do my best with whatever happens next. I guess I've done ok so far.