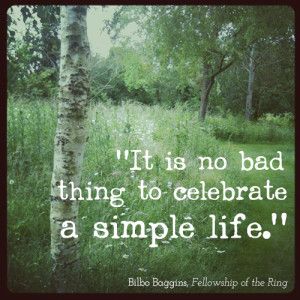 It's been twenty-four years. Twenty-four years since the morning I woke up with a sore throat, went to work, and got so sick I could barely walk home. Twenty-four years since I became incurable.
And this year, I hardly noticed.
Over the years, I have marked my sickaversary in different ways (including a cake, of course). I've approached the day with sadness or trepidation or determination. Yet this year, I didn't even think of it when we made our plans for the day. Even after I remembered the occasion, I didn't feel sad, or even mention it to anyone.
We spent the day with dear friends who have known me for all of these twenty-four years. It was our third Saturday together, watching the Lord of the Rings trilogy in sequence. These are my absolute favorite films, based on some of my favorite books, and I've seen them dozens of times. For the first time I watched them with our friends' bright, clever, funny, talented and creative teenage daughter, who shares my deep love of the films.
We both identify with the character of Eowyn, the shield maiden who slays the Witch King. What does Eowyn fear?
A cage. To stay behind bars, until use and old age accept them, and all chance of doing great deeds is gone beyond recall or desire.
ME is my cage, "a hutch to trammel some wild thing in." Like Eowyn, I have feared staying behind bars, until use and old age accept them. I have feared losing my chance to do something great.
But what does "great" mean? Artist Austin Kleon wrote a blog post, "Knitting at the end of the world," in which he quotes Paul Kingsnorth on the dichotomy between fighting and giving up: "Small actions were not actions at all: if you couldn't 'change the world' there seemed little point in changing anything."
I used to think this way. ME was a cage, and among other things it has stolen my ability to do large things to fight and change the world. I can't lead an organization or a protest march. I can't get out into the world in person, to speak and change people's minds. I thought this meant I would never do great deeds. I was trapped.
But there are other kinds of great deeds, and other kinds of greatness. Kleon quotes George Orwell's essay England Your England:
We are a nation of flower-lovers, but also a nation of stamp-collectors, pigeon-fanciers, amateur carpenters, coupon-snippers, darts-players, crossword-puzzle fans. All the culture that is most truly native centres round things which even when they are communal are not official – the pub, the football match, the back garden, the fireside and the 'nice cup of tea'. The liberty of the individual is still believed in, almost as in the nineteenth century. . . It is the liberty to have a home of your own, to do what you like in your spare time, to choose your own amusements instead of having them chosen for you from above.
Enjoying a homely afternoon does not slay the Witch King, but it can reclaim freedom. Choosing my amusements, as Orwell says, is an exercise of personal liberty. Encouraging our friends' daughter in her own writing and thinking is a great deed. Sharing food and laughs with dear friends is another.
Surviving ME for twenty-four years is not a string of great triumphs. It is a series of smaller choices, and finding contentment amidst the troubles. Building this new life and finding happiness has taken time. It has required courage. I hope that the choices have helped me redefine the bars of the cage, rather than accept them.
After twenty-four years, I have come to reject the false dichotomy that says you change the world or throw in the towel. There is value and meaning in living one's life and tending one's own little square of earth. After all, as Bilbo Baggins says in the film version of the Fellowship of the Ring:
It is no bad thing to celebrate a simple life.