MEAction has collected thousands of signatures on a letter to Dr. Francis Collins, asking for a meeting with him and a plan of action to attack the ME public health crisis. That request is all the more urgent because NIH already has a de facto plan for ME, and more than a few people with ME will die before that plan produces meaningful results.
What is the plan? NIH is going to wait for the new Collaborative Research Centers to lead to more research proposals, rather than investing money to stimulate that research now. NIH has no intention of addressing the need for a consensus case definition now, and has chosen an approach that could take a decade or more.
NIH doesn't officially call it a plan, and has neither announced it to the ME community nor engaged with us in formulating it. Denise Lopez-Majano found the plan buried in the hundreds of pages NIH submitted to Congress with its 2019 budget request. But despite how feeble NIH's plan is, we can do something about this!

Today, I will tell you what we know about the plan. In my next post, I will share ideas for what we can do about this. NIH may be content to twiddle its thumbs and wait, but I am not.
Finding the Plan
Each year, NIH submits a request to Congress as part of the President's budget for the next fiscal year. Congress passes a budget and includes comments back to NIH in its appropriations report. Those comments are not binding on NIH, but they do show NIH what Congress cares about. So the following year, NIH responds to that report language to show Congress how they are addressing those issues. This back and forth between NIH and Congress is not something most people pay attention to, although ME advocates have succeeded in getting favorable report language many times over the decades.
Denise Lopez-Majano found NIH's plan for ME on pages 76 and 77 of the FY2019 document called "Significant Items." In the report language with the 2018 budget (finally passed in March), Congress had recommended that NIH "consider increasing research funding to be commensurate with disease burden," and suggested several types of projects to accelerate progress in the field. In its 2019 response titled "Action taken or to be taken," NIH described its current approach to ME and deflected many of Congress's suggestions. And between the lines of its response, NIH revealed what it plans to do (or not do) beyond FY2019.
Congress Says One Thing, NIH Does Another
RFAs: The 2018 Congressional appropriations report suggested RFAs for biomarkers and treatment trials. We already know that NIH is not doing this, and there is no plan to do it in the future.
Funding: The report suggested additional funding for investigator-initiated studies and early stage investigator awards. NIH said it encourages new grant applications, funded one fellowship, and it expects the three Collaborative Research Centers and Data Management and Coordinating Center to attract more researchers to the field. Of course, NIH failed to point out to Congress that there is no current Program Announcement for ME/CFS, which would normally signal NIH's interest in those types of applications.
NIH also claims that 2017 funding will reflect an increase due to the CRCs as well as "new and on-going investigator initiated projects." My analysis shows that this is not entirely true. Funding did increase overall, but without the CRCs the 2017 funding would have DECREASED by almost 15%. The only new grants were the fellowship and Dr. Kathleen Light's grant, totaling less than $375,000 in 2017.
Case Definition: The report also suggested NIH undertake "an initiative to reach consensus on the case definition." NIH said no. Specifically, NIH said, "Developing better diagnostics and ways to characterize patients are necessary before reaching consensus on a case definition" (emphasis added).
In other words, NIH will take no immediate action on reaching a consensus case definition. Congress suggested it. Advocates have demanded it. The P2P report recommended it. Nope! NIH wants "better diagnostics and ways to characterize patients" first. Never mind that NIH's willful neglect is a major contributing factor to our lack of better diagnostics.
NIH Has A Plan: Do A Little And Wait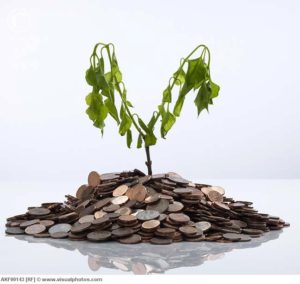 NIH's responses in this report reveal its true approach to ME for 2019 and beyond. NIH is running a pilot program, and waiting to see what turns up. That's the sum total of the plan, and this means people with ME are in for a very very long wait.
Yes, NIH funded three CRCs and the DMCC in 2017. But NIH could have funded more. In fact, Cort Johnson reported that, "Vicky Whittemore said the proposals were strong and if enough funding had been provided, the NIH could have funded several more centers."
Think about that for a minute. There were other proposals good enough to be approved if there was more funding available. We could have more CRCs right now. Why don't we? Because NIH would not invest the money.
Do you know why? Dr. Walter Koroshetz actually told us why on June 9, 2017 when he said:
I think the goal was that this was not the solution but the seed to grow the research that could then come in through regular mechanisms or else to kind of add on centers so we can kind of move the field across. I think we could fund three, three or four centers, that's not gonna do it. (emphasis added)
NIH is planting seeds, my friends. Seeds. And NIH is content to wait and watch those seeds grow. I admit that I am not much of a gardener, but I do know that you can't just wait on seeds. You need to prepare the soil, water frequently, and fertilize. THAT is how you help those seeds grow into a fruitful garden.
There is another piece of NIH's slow strategy: the intramural Clinical Center study led by Dr. Avindra Nath. This study is using very tight selection criteria and is doing the deepest dive ever into the pathophysiology of ME. The results from this study will inform–but not conclude–NIH's direction on those better diagnostics and patient characterization that NIH sees as the prerequisite to establishing consensus on a case definition.
So how long will this take?
First, it's important to remember that the Clinical Center study is small. As Dr. Nath said in March 2016, "[Y]ou don't want to do a huge expansive study the first time around. If it takes 1000 patients to find something, it probably isn't worth chasing a result."
The study was originally planned to have 40 ME/CFS patients, 20 healthy controls, 20 post-Lyme patients, and 20 people with functional movement disorder. The movement disorder group was subsequently dropped and the healthy control cohort increased to 40.
From the very beginning, Dr. Nath cautioned that the study would take awhile, with each subject requiring a week at the Clinical Care Center, and an additional two weeks for those who come back for the second visit. The first visit was later extended to two weeks for people with ME because they cannot undergo as many tests in a day as the other groups. Dr. Nath kindly provided me with an update on the number of subjects who have gone through the protocol and those still remaining as of May 7, 2018:
People with ME (first visit, 2 weeks): 13 of 40 completed
People with ME (second visit, 2 weeks): 2 of 20 completed
Healthy Controls (first visit, 1 week): 16 of 40 completed
Healthy Controls (second visit, 2 weeks): 5 of 20 completed
Post-Lyme Controls (first visit, 1 week): 0 of 20 completed
Post-Lyme Controls (second visit): 0 planned
Based on the number of weeks per visit, the 36 total visits so far should have taken 56 weeks. The reality is that it has been 82 weeks since the first subject visited NIH (Dr. Nath previously said visits began at the end of October 2016). No doubt some of the delay is due to holidays and other calendar issues, and some of it was caused by working out the kinks in the protocol. However, even if all delays were eliminated, there are still 164 weeks remaining to complete data collection. If the pace remains the same, we could see 239 weeks go by before the collection phase is complete.
In other words, we are looking at an additional 3 to 4.5 years for the data collection phase of this study to be completed. That's not data analyzed and results published; that's just data collection. Unless NIH increases its pace, data collection won't be completed until May 2021 at the earliest.
But will this study produce a case definition? Dr. Nath addressed this back in March 2016 when he said, "Whether we are able to establish [a case definition] beyond an element of doubt or not, it won't be from this study." (emphasis added)
Dr. Walter Koroshetz then commented:
the biologic basis of the illness in most of the illnesses is eventually what moves the definitions and allows break-up in the heterogeneity of a disorder.

It's a particular biological entity. That process is a long process. And so, I would urge people to basically stay the course there. Clearly this protocol which is looking currently at 40 patients – what they find will then need to go into another stage to be validated in other groups of patients to make sure that it's a real finding that can be generalized. (emphasis added)
In other words, the Clinical Center study will not produce a new case definition. The results may get us closer, but as Dr. Koroshetz points out, it will be a long process.
NIH won't put a firm timeline on all of this, of course. But I will make a firm prediction: If NIH is going to wait for better diagnostics, better patient characterization, and for Nath's findings to be validated in a larger group, then NIH won't return to the case definition issue for at least a decade.
To summarize: NIH is using the three Collaborative Research Centers (but only three) as seeds to generate interest, and will wait for more research applications to come in as a result. NIH's slow approach to case definition is going to take ten years (or more) to show results.
But we are NOT powerless!!!!! Not by a long shot. In my next post I will share some ideas on what we can do.