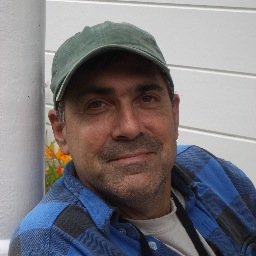 When journalist David Tuller asked for crowdfunding in 2017 to support his research and writing on ME for a year, he had already demonstrated his commitment to a rigorous examination of the many problems and issues associated with the PACE trial. That crowdfunding campaign was successful in part because of his track record and determination to continue working on this story.
Tuller has now launched a 2018 campaign to fund his work for another year, and I believe he has more than proven that he is worth the investment.
At the beginning of 2018, Tuller published a progress report of his work from the first half of the one-year commitment he made. In addition to posts on Virology Blog, Tuller spoke on panels, co-authored a piece with Julie Rehmeyer, wrote letters to multiple scientific publications and traveled to conduct extensive interviews. He also withstood a complaint by Dr. Esther Crawley's institution about his journalism. Media and public pressure generated by Tuller, Unrest, and the scientific community led to changes in CDC's recommendations on CBT and GET and the planned review of NICE treatment guidelines.
Since that update in January, Tuller has reported even more developments. The Netherlands may drop the GET treatment recommendation. A brief debate on the PACE trial was held in the UK Parliament. And Tuller has co-authored several articles for peer reviewed publications.
Tuller does not take sole credit for any of this. But there is no doubt in my mind that his work does deserve a solid share of the credit. Investigative journalism is a powerful tool, and Tuller is a highly skilled journalist.
There is something else you should know about Tuller: this is personal for him. He may have started this journey as a neutral observer, but the PACE-Gate scandal shocked him into action. Tuller has already committed to continue working on this story for another year, regardless of whether his current fundraiser fully succeeds.
No one should take this commitment lightly. For a journalist of Tuller's experience and caliber to devote half of his time for a year is rare in the world of ME. And Tuller has already demonstrated that he offers a great return on our investment.
Tuller's crowdfunding goal is $75,000 by April 30th and he is already almost halfway there. I hope you will join me in making a contribution, if you are able to do so. And regardless of your financial support, please read and share David Tuller's work. He can help us keep the pressure on and put the bad science of PACE behind us.