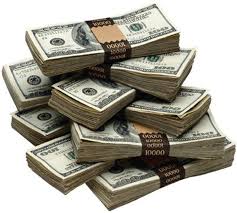 It is time to analyze how NIH spent its investment in ME research in 2017. NIH has not yet issued its own tally for 2017 through the categorical spending page, so I can't say for sure how much money NIH will say it spent. Update, July 23, 2018: After NIH published its numbers, I reconciled it all again. I've updated this post to reflect my adjusted numbers. But it's easy enough (although time and spoon consuming) to figure it out by examining the database entry for every relevant grant.
There are a lot of ways to crunch these numbers, so I hesitate to give you the oversimplified bullet point version. However, I know that many people don't have the patience or capacity to wade through the details, so here is the bottom line:
In Fiscal Year 2017, NIH spent $13,946,881 $13,967,704 on ME research. This represents a 90% increase over FY2016.**
However, 52% of the spending total came from the new Collaborative Research Centers. Without the Centers, NIH actually spent LESS on ME research in FY2017, almost 15% less.
While those Centers are an essential step forward, the drop in funding through traditional grant mechanisms is a huge concern that we cannot ignore.
Let's dive into the details.
Traditional Grant Mechanisms and Intramural Funding

The vast majority of NIH funding for all diseases is spent through traditional grant mechanisms, i.e. a scientist submits a grant and NIH funds it. Another major category is the money NIH spends on its own research by in-house investigators (intramural research). ME research was funded through both pathways in FY2017.
I had projected a little over $5 million for the year, and I'm glad I was wrong. These grants and intramural funding combined for a total of $6,721,614 $6,742,437 in FY2017. The good news is that Dr. Friedberg's psychological study accounted for only 6.8% of that total. Orthostatic intolerance studies received 9%, and the remaining 84.2% went to neurological and immune studies.
The bad news is that $6.7 million is DOWN from last year by almost 15%. In addition, new grants accounted for only 5.4% of the spending. This is a really big problem. We need a large and steady pipeline of new projects to be funded apart from the Collaborative Research Centers. If NIH does not expand its non-Center portfolio, the field will suffer.
But Wait, There's More!
The big development in FY 2017 was the announcement of the three Collaborative Research Centers and Data Management Center just before the end of the fiscal year. All the Centers have been funded for five years, and the totals below reflect only the funding for FY2017. Combined, NIH spent $7,225,267 on the four Centers in FY 2017.
ME/CFS Collaborative Research Center at Cornell University, directed by Dr. Maureen Hanson, received $1,868,837 distributed over three projects and three cores. Dr. Dikoma Shungu will measure levels of a number of biomarkers in the brain before and after CPET looking for evidence of oxidative stress and neuroinflammation ($380,380). Dr. Hanson will measure pre- and post-exercise blood samples for a broad array of metabolic and proteomic changes associated with post-exertional malaise ($308,729). Dr. Andrew Grimson will look for gene regulatory changes in white blood cells and extracellular vesicles in pre- and post-exercise blood samples ($341,457). Dr. Fabien Campagne will lead the Integrative Data Analysis Core for the Center ($43,846). Dr. Betsy Keller will oversee the Clinical Core, including recruitment and CPET testing of ME/CFS patients and controls at three locations ($262,123). Dr. Hanson will oversee the Administrative Core, responsible for coordinating the large team and multiple projects, as well as several advisory committees ($532,302). Patient advocates named to the project include Carol Head, Dr. Daniel Thiel, and Erica Verillo.
Center for Solutions for ME/CFS at Columbia University, directed by Dr. Ian Lipkin, received $1,969,576 distributed over three projects and two cores. Dr. Lipkin will lead the first project, which will use sequencing to survey viral, bacterial, and fungal infections in blood, oral, and fecal samples from ME/CFS patients and controls ($342,394). Dr. John Grealy will examine gene expression in blood samples, specifically looking for metabolomic and transcription changes associated with ME/CFS ($434,320). Dr. Anthony Komaroff will oversee the clinical project with three aims: establish a clinical network collecting survey and biological data, as well as longitudinal data through a new myME/CFS app; mine existing databases to identify clinical sub-types; and assess the utility of the in-office lean test ($566,192). The Administrative Core, also overseen by Dr. Lipkin, will coordinate all the work and advisory committees, as well as several digital initiatives aimed at recruiting new investigators and scientific interest ($626,670). Named collaborating patient organizations include Solve ME/CFS Initiative, #MEAction, and The Microbe Discovery Project.
The Jackson Lab ME/CFS Collaborative Research Center, led by Dr. Derya Unutmaz, received $2,1,25,950 for two projects and two cores. The unifying hypothesis of the center is that people with ME/CFS are infected with microbes (in the gut microbiome) that stimulate immune cells directly or indirectly through metabolic byproducts, and that the immune cells then respond incorrectly to that stimulation, producing disease. Dr. Julia Oh will lead the basic research project to identify the bacteria that causes immune system activity, as well as molecular mechanisms of that immune cell activation ($505,792). The clinical research project, led by Dr. Peter Robinson, will analyze a large amount of clinical data along with the molecular data in order to identify correlations that point to biomarkers and disease mechanisms ($651,220). The Clinical Core will be led by Dr. Suzanne Vernon and Dr. Cindy Bateman, and will recruit the patients and controls for the study, as well as collect and manage vast amounts of clinical data through an online tracking platform ($428,839). Dr. Unutmaz will lead the Administrative Core to coordinate the work of multiple investigators at multiple locations, as well as data sharing and community engagement ($517,849).
Finally, the Data Management and Coordinating Center will be led by Dr. Rick Williams of the Research Triangle Institute and Dr. Peter Rowe of Johns Hopkins ($1,260,904). Not only with the DMCC store and consolidate all the data from the Collaborative Research Centers, but it will also tap into SMCI's patient registry. The DMCC will not be a static repository; it will support data mining and analyses.
Other Important Numbers
I would like to point out two other numbers we should pay attention to: indirect costs and NIH funding source.
Every grant from NIH is composed of two pieces: the direct costs and the indirect costs. Indirect costs are basically overhead, and go to the institution rather than the individual researcher's lab. Indirect costs include the cost of operating the research space, administrative salaries, and the like. These costs are needed to do the research, but it's more like infrastructure rather than the funding needed to conduct an experiment. The combined total amount spent on indirect costs in 2017 was $3,867,304, or 27.7% of our total funding. That money went to the universities and institutes where the research is being done, rather than directly to the researchers themselves.
I think we also need to keep track of which Institutes at NIH are investing in ME research, and with how much. A total of eleven Institutes contributed to the RFA Research Centers, although the lion's share of the funding came from only four. In the case of the other grants (not including the intramural funding to Saligan and Nath), again only four Institutes contributed. Here is the combined totals for the top five sources:
National Institute of Allergy and Infectious Diseases – $5,870,859
National Institute of Neurological Disorders and Stroke – $3,372,416
Office of the Director – $1,503,729
National Heart, Lung, and Blood Institute – $500,000
National Institute of Nursing Research – $357,188
What I find fascinating about this is that NINDS is still considered the lead Institute given its role on the Trans-NIH Working Group and Dr. Whittemore's prominent role in communications and administration. But it is NIAID that actually spends the most.
Overall Conclusions
The combined total of all NIH spending on ME research in 2017 was $13,946,881 $13,967,704, an increase of 107.2%. However, as shown in this table, if we remove the Centers from the total, NIH spent significantly LESS on ME research: almost 15% less than FY2016.
| | | | |
| --- | --- | --- | --- |
| | Adjusted Spending | $ Increased (Decreased) | % Increased (Decreased) |
| 2008 | $3,175,262 | | |
| 2009 | $3,810,851 | $635,589 | 20% |
| 2010 | $4,248,535 | $437,684 | 11.5% |
| 2011 | $4,602,372 | $353,837 | 8.3% |
| 2012 | $3,663,430 | ($938,942) | (20.4%) |
| 2013 | $5,561,597 | $1,898,167 | 51.8% |
| 2014 | $5,924,018 | $362,421 | 6.5% |
| 2015 | $6,822,398 | $898,380 | 15.2% |
| 2016 | $7,885,030 | $1,062,632 | 15.6% |
| 2017 w/o centers | $6,742,437 | ($1,142,593) | (14.5%) |
| 2017 total | $13,967,704 | $6,082,674 | 77.1% |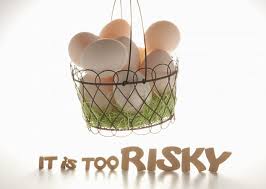 Why should we care? Because NIH is putting most of its eggs in the Centers basket. This makes the overall portfolio vulnerable in the event that the Centers close down in the future. Long-time advocates will remember when the last group of Centers of Excellence closed, making an enormous dent in NIH spending that took us years to recover from.
Putting so much of the money into the Centers is risky for another reason: lack of diversity. All four Centers are on the East Coast, and the research projects have substantial overlap. There are also no treatment studies in that basket. The Centers are an essential building block for our future, but they cannot be the whole foundation. NIH repeatedly says that the expectation is that these Centers will spin out additional applications for the traditional funding mechanism. But this is going to take time – a lot of time. We need a steady flow of investigator initiated grants, as well as additional RFAs to really open the pipeline.
Yes, doubling our money is great. NIH deserves praise for this, and the Centers are pursuing strong hypotheses. But the true metric of success is not how funding compares to the year before, but whether we have a diagnostic test and proven treatments. We don't have that.
And no matter what NIH says, we won't get it on $13 million per year.
**July 25, 2018: corrected mathematical errors
Additional resources: Read my analysis of NIH spending in 2017, 2016, 2015, 2014, 2013, 2012, and 2011.