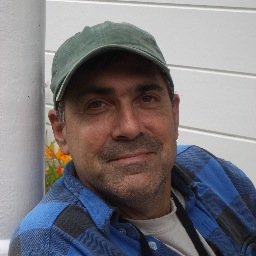 Journalist David Tuller is well-known to the ME community. His series Trial By Error on Virology blog launched PACE-Gate into the scientific mainstream. Since that series began, Tuller has also written about the devastating effects of PACE-style "treatments," garnered support from academic colleagues for independent investigation of PACE, and participated in reanalysis of PACE data. Tuller's contributions to ME science were recognized in 2016 with awards from both the IACFS/ME and the Tymes Trust.
Now David Tuller needs your help.
Tuller has been able to do all this PACE-Gate work on his own initiative because he has also had an academic position at the University of California, Berkeley. But budget cuts at Berkeley will terminate Tuller's position on June 30, 2017. Yesterday, Tuller launched a crowdfunding campaign for $60,000 to support his work.
The money will allow Tuller to spend the same amount of time on PACE that he has done to date – about half-time. He will continue to investigate PACE-related issues, and publish on Virology Blog and possibly other publications. Funding will also give him the flexibility to pursue other activities like more open letters, travel, and whatever else is needed. But he says:
I want to be clear that I will continue this effort no matter what I receive through this five-week crowdfunding campaign, which ends June 30th. The question is how much time I will be able to devote to it.
Why crowdfunding? Tuller can't work for free (nor should he have to). He is committing to another year of this work, but obviously needs to earn a living. Crowdfunding will help him move forward knowing that the PACE work is supported. He chose a one-time campaign through Crowdrise instead of something like Patreon because he did not want to make an open ended commitment. Many crowdfunding platforms allow the exchange of contributions for rewards, but in this case the work itself is the reward (for all of us).
Contributions are tax deductible through the support of the Center for Scientific Integrity (home of Retraction Watch), which will pass the funds on to Berkeley. There are fees that take nibbles along the way (8% by Crowdrise, credit card fees by the Center, and 4 or 5% by Berkeley). Those interested in making large gifts should contact Tuller directly (davetuller@berkeley.edu).
Science is supposed to be self-correcting. Why haven't we seen the scale of investigation and retractions that we saw with XMRV? Simple: the stakes are not as high to those outside the ME community. The XMRV study published in Science in 2009 purported to show that 3% of healthy people were infected. That represented a threat to the nation's blood supply, and the scientific enterprise responded appropriately. NIH invested $1 million to replicate the study, and retractions began even before those results were published.
But the only people being directly harmed by PACE-style "treatments" are ME patients. Furthermore, those harms are counter-intuitive to most people. After all, who could be hurt by a little more exercise? Science can only be self-correcting through replication and scientific integrity, and those require funding and attention.
It was ME advocates who recognized the deeply flawed science of the PACE trial, and worked for years to bring attention to it. We provided the foundation for Tuller to take that work to a different scientific audience and turn up the heat on the journals who have published that flawed science. Now the ME community (and hopefully our allies) needs to step up again and provide Tuller with the financial foundation he needs to extend that work further.
*Edited to clarify Tuller's position at Berkeley.