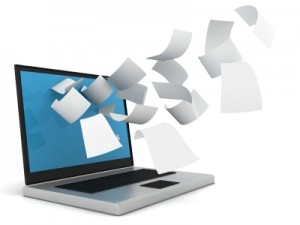 The P2P report is scheduled to be published on April 14, 2015, but new information may call the legitimacy of the report into question. Based on NIH's response to my FOIA request, I believe it is possible that the Office of Disease Prevention (ODP) never properly logged some of the public comments on the draft report – including the comments from the CFS Advisory Committee.
First, a brief review of the public comment issue. In early January, ODP told advocates that public comments on the P2P draft report would not be retained. Several advocates, including myself, filed FOIA requests for those comments. In the meantime, I offered to publish the comments of any advocate or organization who wished. The P2P Library is quite impressive, and a terrific example of the quality work of many advocates.
On February 27, 2015, NIH responded to my FOIA request with 308 pages of public comments. I knew there would be comments in the packet that I had not seen before, but I did not expect comments to be missing.
But that is exactly what I discovered. Dozens of comments that I know were submitted to the ODP were not included in the FOIA release. Here are three examples (although there are many more):
Why were these comments omitted from the FOIA release? I can think of two explanations. One possibility is that the FOIA office's document search was grossly inadequate, and they missed dozens of comments collected by ODP. The second possibility is that ODP did not properly retain some of the comments submitted by the public, and therefore those documents were not available for the FOIA search and release.
If this second possibility is true, then the P2P panel never saw CFSAC's comments, or the many other comments that we know were submitted on time. And if that is the case, then ODP breached its own policies, and the panel did not have the benefit of all those comments in revising the P2P report.
Throughout the P2P process, NIH has touted the public's role of participating in the meeting and commenting on the report. Stakeholder participation improves the quality of the reports and helps the non-expert panel balance all sides in the final product. Now we must confront the possibility that reams of public comment on the draft report were lost, discarded, or otherwise went missing. How can we say that the April 14th report is, in fact, the best product of this process?
I have appealed the FOIA release, challenging the adequacy of the document search. If ODP has these comments, then a second search should capture them. I've also reached out to the P2P panel in an attempt to verify whether they received these missing comments. As always, I'll let you know what I find out.