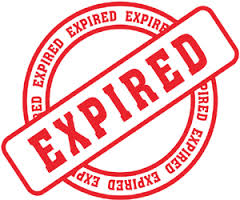 NIH funding of ME/CFS research has bumped up against a deadline that could have dire consequences for 2015 and beyond. The primary mechanism for grant applications has expired.
Grant applications to NIH must be submitted in response to calls for proposals. Sometimes that takes the form of an RFA, in which money is set aside for a specific purpose. ME/CFS advocates have been begging for an RFA for years without success.
The usual way to submit a grant application is in response to a Program Announcement, and this has been the norm in ME/CFS for many years. However, the current Program Announcement EXPIRED on February 25, 2015. In the past, these announcements have been extended by a year or more, as an apparent matter of routine. But not this year. The only way to submit an ME/CFS grant proposal now is for collaborative research at the NIH Clinical Care Center, and that program announcement expires on March 20, 2015.
But there is another troubling signal. The last meeting of the CFS SEP to review ME/CFS grant applications was September 2014, and there is no meeting currently scheduled. In 2012-2014, the SEP met three times per year, usually once in January/February, once in April/May/June, and once in September. Why is there no early 2015 meeting? This means that applications submitted in the last six months are just sitting at NIH, waiting for the SEP to be convened.
What does all this mean for NIH funding of ME/CFS research in 2015? Worst case scenario – there is none, unless a researcher can shoehorn an ME/CFS project into another program announcement. Best case scenario – NIH is preparing to issue a new program announcement or RFA to take advantage of the P2P and IOM findings. I've sent an inquiry to Dr. Mariela Shirley, chair of the Trans-NIH ME/CFS Research Working Group, and will report what I hear from her.
UPDATED MARCH 13, 2015: I emailed Dr. Shirley asking if NIH will issue a new Program Announcement/RFA, and when the CFS SEP will meet again. On March 12, 2015, she replied:
Dear Ms. Spotila,

Information about funding opportunities is published in the NIH Guide to Grants and Contracts.  Anyone can join the weekly listserv for the Guide TOC to review all newly published content http://grants.nih.gov/grants/guide/listserv.htm . Please note that the "Guide" is the official notice vehicle for NIH funding opportunities.  A spring meeting date for the ME/CFS SEP has not yet been set.
UPDATED MARCH 20, 2015: As noted by Anonymous in the comments, the SEP will meet on April 14, 2015.