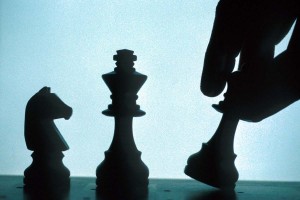 Since the IOM report came out, the patient/advocate online community has been on fire. Everyone is staking out a position. You like the name, or you don't; you think the definition will work, or it won't. And I have plenty to say about these issues, too. But what I don't hear people asking is: what is HHS going to do with this IOM report?
HHS itself has made a single, bland statement. Dr. Nancy Lee said on the CFSAC listserv that, "We are committed to working with our Federal partners, stakeholders, and experts in the field, as well as with the HHS Chronic Fatigue Syndrome Advisory Committee, to review the report's recommendations and appropriate next steps."
That's inside-the-beltway-speak for "we'll get back to you."
Remember that HHS received the report at least a week before it's public release. Remember that the sponsoring agencies received a briefing from the IOM committee about the report, and Dr. Clayton said they were "breathtakingly clear" about their recommendations. I realize that government moves slowly, and there will probably be meetings and actions proposed and approvals sought and so on. But the patient population is reading and discussing the report in public (as well as in private), and I think we all know that HHS monitors the blogs and forums. So we are telegraphing our analyses, controversies, and plans to HHS while they remain silent.
But we need to know what HHS thinks and what HHS is going to do. Fellow advocates, we really need to know this because we must shape our own advocacy to push the right levers and get the results we want. Here are some of the questions I'm thinking about:
Will CDC accept the SEID definition, especially the requirement of post-exertional malaise? CDC has refused to make PEM a requirement for years.
Will CDC use the name SEID, but simply lay it on the Empirical or Fukuda definition? This would be disastrous for us.
Will CDC take down its Toolkit, and put a properly revised one in its place? Advocates have been battling with CDC to remove the recommendation for GET for years.
Will HHS appoint an SEID czar, as IOM recommended, to oversee the dissemination of the new name and criteria?
Will the National Center for Health Statistics create a new diagnostic code for SEID? Who will be charged with writing that proposal and seeing it through?
Will FDA adopt SEID as required criteria? Thus far, FDA has been agnostic on the case definition and said it will accept definitions specified by sponsors. But if FDA were to focus on SEID, that might require sponsors to reanalyze their data to examine participants who meet SEID criteria.
Is NIH giving the P2P Panel a chance to revise their recommendations in light of the IOM report? For example, the draft P2P report recommended, "that the ME/CFS community agree on a single case definition (even if it is not perfect)." Does the P2P Panel think that SEID meets that need?
And the $100 million question: Will NIH finally step up and provide the funding we need to effectively research this disease?
The answers to these (and other questions) should shape our advocacy. To that end, I faxed a letter to my Congressmen today asking them to find out what HHS intends to do about the IOM recommendations. You can see the text of my letter here, and I urge you to send a similar letter to your own Congressmen as soon as possible.
The advocacy debates will continue to rage for many weeks. In the meantime, it's your move, HHS. You commissioned this report for $1 million. How will you put its recommendations into practice?