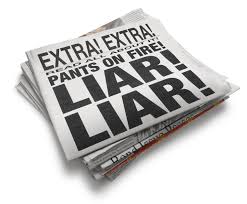 I'm going public with an incident that exposes the dirty underbelly of the ME/CFS community. It's not the first time I've been personally targeted, and surely won't be the last. But bullying and defamation directed at me, or any other ME/CFS advocate, affects all of us and our collective chances of success. I call bullshit, and it's time for it to stop.
The inciting incident is the release by NIH of emails I sent them about P2P. Unlike most other advocates who write to NIH, my personal information was not redacted (I'm dealing with that another way, more to come). One of my emails was seized upon by a few fellow advocates, and was used to make false accusations against my integrity and the integrity of my work.
The original email was this one, sent to Dr. Susan Maier on March 21, 2013:
Thank you for this information. I published a blog post about the Workshop today: http://occupyme.net/?p=873

If you happen to find any errors in what I wrote, please do let me know.  I think it is critical that advocates have accurate information from the very start in order to prevent some of the misunderstandings that have plagued other meetings and initiatives.
I sent Dr. Maier that email as a courtesy after publishing my first post on P2P, because I had cited an email from her as one of the sources for the article. I've done this with other people I've interviewed, and had journalists extend the same courtesy to me. The reason I emailed Dr. Maier after publishing the post was to ensure that my work was independent of any outside influences. I gladly make corrections and updates to my posts after publication. However, I did not receive a response from Dr. Maier.
But this innocuous email became grist for the defamation mill earlier this month. Here are the choicest tidbits:
JSpotila sends blogpost to SMaier of NIH for approval
No, I offered to make corrections if she found errors. That is a very different request.
The stakeholder solicitor in action! If you think about it, they are paying her, they paid for her expenses to travel and they are covering all expenses according to that FOIA!
This is a lie. I have never taken a dime from NIH.
They are even helping her with her blog posts to make sure she is correct and probably no spelling errors, grammar , etc the stuff the rest of us patients do when we write anything because of what those MRI's show!
This is a lie. I taught legal writing before I got sick, and I use spellcheck.
Her blog is a farce and she is still in the business of recruiting patients by giving the impression she is on their side.
This is a lie. I am on the side of patients. That's the only reason this blog exists.
Isn't this interesting. Instead of writing her message to J Spotila, S Maier sent her email to herself and then sent a blind copy of J Spotila.
This is a lie. I did not receive a reply from Dr. Maier, bcc or otherwise.
These lies are bullying and defamation. They attack the integrity of my work on P2P and my personal integrity. So why am I exposing it here? Why not just sue for defamation and be done with it?
Because this behavior has a huge negative impact on all of our advocacy efforts, regardless of our positions on the issues.
First, slander not only bullies the target but it intimidates other people. I have had many patients tell me that they are not involved in advocacy, or have pulled out, because of the bullying, harassment, and negative behavior. We saw this in the witch hunt conducted by XMRV believers, and then the witch hunt conducted by XMRV unbelievers as that science unraveled. We saw it in the IOM protest controversy last year. The effect of this behavior is to frighten and intimidate advocates into not speaking, and we all lose as a result. How many voices have been preemptively silenced by this fear? How many patients think: it's not worth it, I'm too sick? There are so few of us to begin with, and this kind of behavior reduces our numbers. That hurts all of us.
Second, this kind of behavior confirms the stereotype that we are all crazy. Remember the allegation that there is an "armed wing of the ME brigade"? Remember the alleged death threats against Dr. Myra McClure? There are people at NIH, in the press, and in the research community who think we are all nuts. The leap from "let me know if I made errors" to "she's on the NIH payroll and you can't believe a word she says" is Grand Canyon-huge. You cannot read anything that I have written about P2P and think that I support what NIH is doing. So if a person is predisposed to think we are crazy, and then witnesses baseless slander from one advocate against another, that person is likely to draw the conclusion that we're ALL crazy.
Third, infighting weakens us. I'm not talking about disagreements over strategy or approach. I'm talking about the fracturing of a community along battle lines that have no basis in fact. Who's the real enemy here? Me, with my advocating against P2P and its approach for a year? Or NIH, for its insistence that this disease is basically just fatigue and easily defined by take-your-pick-definitions? Throwing stones at me does nothing to fight NIH. In fact, it makes it easier for NIH to win.
I am always willing to discuss the merits of my work. I am easily reachable through this blog. If you have a concern or question about something I have said, you could just ask me. It's not hard. But I guess it's easier and more fun to disparage my character and my work. Maybe it feels easier to shoot arrows at a fellow advocate instead of at the real target.
I will say what others are afraid to: This is bullshit. This hurts all of us. This has to stop.