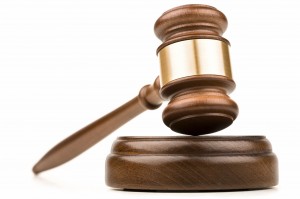 Today I must report that once again, the CFS Advisory Committee violated federal law. This time, recommendations made by the Committee were illegally altered after the public meeting. The story of what happened, how I got it fixed (hopefully), and who might be responsible is another disturbing chapter in the saga of how HHS tries to disregard the law with impunity.
What Happened
After the recommendations from the March 2014 meeting were posted on the CFSAC website, Mary Dimmock and Denise Lopez-Majano noticed that something was wrong. The recommendations did not match what they recalled from watching the meeting. At first, we thought it was just the omission of references to the Canadian Consensus Criteria, but as I looked more carefully I found the changes went way beyond that.
The minutes of the March 11th CFSAC meeting capture the recommendations as voted on by the Committee. When I compared it to the recommendations actually sent to Secretary Sebelius by then-Chairman Dr. Gailen Marshall, they were dramatically different. The recommendation to increase research funding was completely eliminated, and most of the other recommendations had substantial changes as well. This table shows all of the changes made to CFSAC's original recommendations.
The Federal Advisory Committee Act is a federal statute that specifies how advisory committees must operate. One of the biggest requirements is that recommendations must be discussed and voted upon in public. Both Dr. Marshall and Designated Federal Officer Dr. Nancy Lee are well aware of this requirement. Dr. Marshall even commented during the March meeting that "But we can't make, you know, if I misspell something or I juxtaposition a word or two that's fine, but we can't change the words once we're in agreement." (Transcript, p. 95).
But this is precisely what occurred. At some point after the CFSAC meeting, the recommendations voted upon in public were changed. When CFSAC last violated this FACA provision in early 2013, I got help from Public Citizen to force HHS to correct the violation. This time, I took CFSAC on myself.
Fixing It
First, I contacted Chairman Dr. Sue Levine to ask for her help in restoring the original recommendations and sending them to the Secretary. I have no complaints about Dr. Levine's attempt to correct the problem, especially because I was asking her to clean up someone else's mess, but it became clear that she was encountering some difficulty or resistance from HHS. Then HHS posted a response to the illegal recommendations, and it was clear that more direct action was needed.
On September 29th, I wrote to the General Counsel of HHS and presented all the evidence of the FACA violation:
The attachments to this letter establish that the March 2014 recommendations of CFSAC were changed after the Committee's public meeting and prior to those recommendations being sent to the Secretary, which is a patent violation of FACA's requirement that recommendations be voted upon in public. This violation of statute is now compounded by the fact that the Department has responded to the illegally altered recommendations instead of the actual recommendations that the committee approved in an open meeting.

Specifically, on March 11, 2014, the CFSAC approved seven recommendations at its public meeting. Chairman Dr. Gailen Marshall sent a different set of recommendations to Secretary Sebelius on April 19, 2014. Dr. Marshall's letter omits one recommendation in its entirety, and substantive and materially changes five of the remaining six recommendations. In response to my inquiry about these alterations, Dr. Marshall told me he recalls no "heavy editing" of the recommendations, but it is obvious that significant changes were made. . . .

There can be no dispute that changing the publicly approved recommendations of an advisory committee is a violation of FACA. Regardless of who altered the recommendations, or why they did so, the fact remains that the recommendations were altered outside the public view and without the involvement of the full committee. Moreover, the illegal behavior has since been compounded by the fact that the Department has responded to those illegally altered recommendations, not the recommendations actually approved by CFSAC.

I ask that you take immediate action to have the Department restore the committee's original recommendations as recorded in the meeting minutes, so that it can consider and respond to the committee's actual advice. I must also ask that you also ensure that CFSAC complies with FACA going forward, as this is the second time I have brought an indisputable FACA violation by the same committee to your attention.
I received no response.
But then on or about October 7th, the CFSAC website was changed. The illegal recommendations and the Department's response to them was removed. A new version of the recommendations that is very close to what appears in the meeting minutes is now posted. However, I received no information or confirmation that these new recommendations were sent to the Secretary. So on October 17th, I wrote to the General Counsel again. This time, I said:
This letter will confirm my understanding that Secretary Burwell has received the actual recommendations approved by CFSAC at the March 2014 meeting for her consideration and response, If this is not the case, please notify me immediately.
I still have received no response. On November 21st, a letter from Secretary Burwell to Dr. Levine acknowledging receipt of the recommendations was posted to the CFSAC website, but that letter is dated June 20, 2014. That means Secretary Burwell is acknowledging receipt of the OLD recommendations. Neither the General Counsel's office nor Dr. Levine have confirmed that the corrected recommendations have actually been sent to the Secretary.
Who Is Responsible
At the time I wrote to the General Counsel, I had no evidence about who changed the recommendations or why. To a certain degree, it didn't matter because the important thing was to get those original recommendations restored. But I filed a FOIA request for documents and correspondence between the March 11th meeting and the April 19th letter to Secretary Sebelius with the illegal recommendations. And here is where it gets interesting.
Among the documents I received in response to that request were two versions of the recommendations. This first one corresponds very closely to what the CFSAC voted upon at the meeting, and it matches the restored version now on the CFSAC website. So there can be no doubt that the recommendations were captured correctly at the meeting.
This second document is a draft version of the letter to Secretary Sebelius. It is dated April 13, and as you can see there are many redactions (which I have appealed). You can see that the recommendations are now different from what the committee had approved. And it is the NAME of the document that is most important: "CFSAC Rec Letter 041314_GDM_NLee Redacted."
This is strong (but circumstantial) evidence that Dr. Lee and Dr. Marshall cooperated in drafting this different version of the recommendations. We'll see if I can get the redactions removed and whether that tells us anything more.
Implications and Consequences
It is extremely disturbing to me that this violation of FACA occurred. Dr. Lee and Dr. Marshall are very well aware that changing recommendations after a meeting is illegal. From that draft letter, it appears they did it anyway. I do not know why, but it is completely ridiculous and unacceptable. With Public Citizen's help, I forced them to correct another FACA violation just the year before. This second violation was not an accident. The correct version existed and was in their possession, but they sent a different version to the Secretary. That April 19th letter went out over Dr. Marshall's signature, making him responsible for its content. And Dr. Lee's role as Designated Federal Officer is to ensure that CFSAC operates in compliance with FACA. They failed in fulfilling that responsibility.
I want to be very clear that Dr. Levine was put in the unfortunate position of trying to correct this problem. Furthermore, I have no evidence that any other members of CFSAC were aware that the recommendations were being changed. There is no correspondence indicating that they were consulted about a draft version or any changes. I assume they did exactly what I did when the recommendations were first published: glanced it over and assumed it was correct. It was only because two advocates looked more closely that we ever noticed the problem.
I had to spend an obscene amount of time and energy in accumulating evidence, writing these multiple letters, and trying to work within the system to correct this obvious and apparently intentional violation of federal law. This was time and energy that I did not have to spend. I had to carve out capacity for this matter while I was trying to analyze and respond to the P2P draft evidence review. This is wrong. I am too sick, and I damaged my health in getting this fixed.
Complying with FACA is not difficult, especially the basic requirement of using recommendations voted upon in public. The DFO and Chairman are responsible for ensuring the law is followed, and they are perfectly capable of doing so. And when the problem was brought to their attention, the correct and easy thing to do would be to simply fix it. I gave them every opportunity to do so before going to the General Counsel. A great deal of effort could have been avoided if the DFO and Chairman just did their jobs.
I copied the full CFSAC on both of my letters to the General Counsel, so they are aware of what was done in their names. I sincerely hope that they are as disturbed and outraged about this obvious violation of federal law as I am. I hope they will establish whether the corrected recommendations were actually sent to Secretary Burwell, and that they will do what they can to prevent future violations of FACA. It is beyond ridiculous that a disabled patient has to do this for them.