On the suggestion of my friend Claudia, I recorded a video of myself on the third day after the FDA Drug Development Workshop on ME and CFS. I had to swallow my pride to do this. Even some members of my family have not seen me in a full-blown crash like this. But Claudia was right: the FDA needs to compare how patients looked at the meeting to how we look and feel afterwards. It's not pretty. But I also know I am not the only person struggling through a crash right now, so here goes:
Here is what I looked like at the FDA Meeting on April 26th: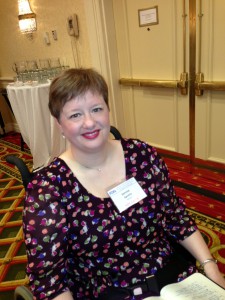 And here I am on video on the third day after the meeting.