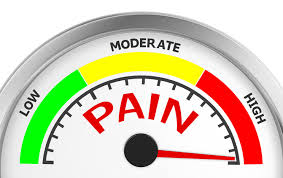 The FDA wants to hear from people with chronic pain, and is hosting a meeting on July 9, 2018 to collect public input. I have chronic pain, and I know that many of you do as well. This meeting is worth your time.
Management of chronic pain was not the focus of much medical or scientific attention until the 1960s. While prescription practices changed in the 1980s and 1990s with the advent of synthetic opioids, including oxycontin, it wasn't until the beginning of this decade that pain research and policy became the focus of heavy federal attention.
Recently, that attention seems to have shifted to the opioid crisis, sometimes at the expense of people with chronic pain. There is collective emphasis on data points such as more than 40,000 people died of opioid overdose in 2016. But I had to look pretty hard to find out that only one-third of those overdoses involved a prescription opioid, and many involved another drug as well. It is not in the least bit surprising to me that patients are suffering because the current climate has made it hard, if not impossible, for people in pain to receive appropriate and effective treatment.
So this FDA meeting is very timely, and I hope it will attract significant participation. FDA wants to hear from people with any kind of chronic pain. The two main topics for discussion are:
Symptoms and daily impacts of chronic pain that matter most to patients, including the experiences of pain and how it affects daily life
Patients' perspectives on current approaches to treatment of chronic pain, including barriers to accessing treatments
You can watch the meeting online and submit input to the public docket. The full details are in this Federal Register notice, but you can register for the webcast of the meeting here and submit comments here.
The meeting is part of FDA's Patient-Focused Drug Development Initiative, and these meetings are well moderated. FDA also produces a complete transcript and a Voice of the Patient summary of each meeting.
Given the stakes for people with chronic pain, and the difficulties we continue to have in finding effective treatments, this meeting is an important opportunity to speak directly to FDA about what matters most to you.