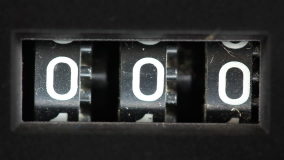 We learned a bit more about NIH's plans for ME/CFS RFAs during last week's NIH telebriefing. In response to a comment from Bob Miller, Dr. Koroshetz said that funding for the research consortia centers will be "significant" and "equivalent to any other centers."
This is not as specific as one might think, as there is a huge range of funding for research consortia and data managing centers. Just last week, I highlighted two RFAs for pilot clinical trials in pediatric chronic kidney disease through a network of three participating clinical centers and a coordinating center. The price tag for those RFAs? $1.5 million combined.
In contrast, NIH offered $18,500,000 to fund nine Diabetes Research Centers. The Blood and Marrow Transplant Core Clinical Centers was offered a total of $70 million. Autism Centers of Excellence received an RFA of $25 million.
That's a huge range: $1.5 million to $70 million. So what is "equivalent" to other centers when the range is that broad?
There is another very important thing we need to keep an eye on. The federal fiscal year usually runs October 1 to September 30. If there is no budget approved by Congress, the government shuts down. This year, in what seems to be the new routine approach, Congress passed a continuing budget resolution. That means money is made temporarily available to keep the government running until a permanent budget bill can be passed.
I bring this up because of one of the provisions of the temporary budget:
(Sec. 104) Prohibits any appropriations or funds made available by section 101 from being used to initiate or resume any project or activity which was not funded in FY2016.
This means that NIH cannot make new grants for anything not funded in FY2016. The new deadline for the FY2017 budget is December 9th. Election results tomorrow will determine what kind of budget we'll get for 2017. Hypothetically, if NIH loses money in the final budget, our RFAs will be directly affected.
In other words, it ain't over yet – no matter what Dr. Koroshetz said last week.
Here are the current cumulative numbers:
| | FY 2017 | FY 2016 |
| --- | --- | --- |
| RFAs Issued | 40 | 352 |
| Dollars Committed | $226,677,000 | $2,840,680,617 |
| RFAs for ME/CFS | ZERO | ZERO |
And here is the table for FY 2017 alone.
| Week Beginning | RFAs Issued | Total Commitment | RFAs for ME/CFS |
| --- | --- | --- | --- |
| 10/31/16 | 4 | $26,550,000 | Zero |
| 10/24/16 | 10 | $53,400,000 | Zero |
| 10/17/16 | 17 | $94,890,000 | Zero |
| 10/10/16 | 1 | $28,750,00 | Zero |
| 10/3/16 | 9 | $23,087,00 | Zero |
If you want more background on the RFA Ticker, read the inaugural post.