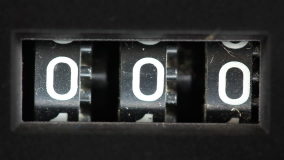 Another huge week for RFAs at NIH! Last week alone, NIH issued 17 RFAs for a total of more than $94 million.
ME/CFS research did not get an RFA, but we did get official news about the RFAs promised us last year. NIH published notice of intent to issue funding for ME/CFS Collaborative Research Centers and a Data Management and Coordinating Center. Here is what we learned in the Notices:
The National Institute of Neurological Diseases and Stroke is the only named participating Institute. This fits with the rumors that other Institutes have not been eager to pony up the money for RFAs.
"The overarching goal of this initiative will be to establish a network of Centers that will work independently and collaboratively to define the causes of and discover improved treatments for ME/CFS."
"The intended FOA [Funding Opportunity Announcement] will solicit applications that propose research on ME/CFS." Emphasis is placed on longitudinal studies, early stage basic and clinical investigators, and an educational component.
The Data Management Center will manage and coordinate the data collection at the Collaborative Research Centers, as well as data mining and data sharing. Each Collaborative Research Center will be expected to collaborate with the others and use the Data Management Center.
The RFAs will not be issued until December 2016, and funding will begin in September 2017 at the earliest.
No dollar amount was specified. The number of separate Research Centers was also not specified.
A key point is that NIH will be using the U54 mechanism for funding the Research Centers. This is a cooperative agreement mechanism, which will give the funding Institute(s) substantial staff involvement. In a regular research grant, NIH gives the investigator money to do the project and is hands off until results. But in cooperative agreements, NIH remains substantially involved in carrying out the activities. This seems like a good thing, although we'll have to see how it plays out.
Collaborative Research Center awards can be quite large or quite small, depending on the context. For example, NIH awarded $35 million to three centers for five years of research into Fragile X syndrome, a genetic disorder. But in another case, awards to support collaboration with the Clinical Care Center were limited to $500,000 (ME/CFS was listed as one of the areas of interest for that program).
At this point, we can only speculate on the number and size of awards that we will see for ME/CFS research centers. I know that bureaucracy moves slowly, but the earliest funding under these RFAs will be September 2017 – almost two years after Dr. Collins announced his "big" initiative on ME/CFS.
Regardless of how the details play out, I hope that many institutions will apply for funding under these RFAs when they are finally issued. One of the worst possible outcomes would be a very low number of applications, because this would confirm the NIH world view that there just aren't that many researchers interested in ME/CFS.
Until we know more, we have to stick to the data available. Here are the cumulative numbers:
| | FY 2017 | FY 2016 |
| --- | --- | --- |
| RFAs Issued | 26 | 352 |
| Dollars Committed | $146,727,000 | $2,840,680,617 |
| RFAs for ME/CFS | ZERO | ZERO |
And here is the table for FY 2017 alone.
| Week Beginning | RFAs Issued | Total Commitment | RFAs for ME/CFS |
| --- | --- | --- | --- |
| 10/17/16 | 17 | $94,890,000 | Zero |
| 10/10/16 | 1 | $28,750,00 | Zero |
| 10/3/16 | 9 | $23,087,00 | Zero |
If you want more background on the RFA Ticker, read the inaugural post.