This is the first of a two part series. Part One describes the controversy and my fact checking. Part Two will present my analysis of what I found.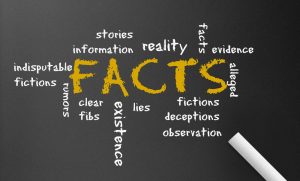 As part of the renewed focus on ME/CFS at NIH, the National Institute of Neurological Diseases and Stroke is conducting an intramural study of ME/CFS at the NIH's Clinical Care Center. Dr. Avi Nath is the Clinical Director of NINDS and the Principal Investigator on the study. Some of Dr. Nath's remarks on the more controversial aspects of the study gave me pause, and I set out to understand the reality and context of those comments. What I found not only confirmed my initial reaction, but exposes a danger to the quality of the study because ME advocates and federal employees are failing to effectively communicate with each other.
The Controversy Backdrop

The design of the intramural study has been controversial since an advocate found a version of the protocol online. That protocol seemed to indicate that the Reeves case definition would be used to select patients. NIH later explained that this is not the case and all ME/CFS patients will meet the Canadian Consensus Criteria. The original protocol also included people with functional movement disorder as a control group, but that group was later dropped from the study. A variety of other legitimate concerns were raised. After Dr. Nath announced some of the scientific investigators at the CDC Grand Rounds, advocates checked out their backgrounds, and what they found truly set off a firestorm.
The most controversial scientist on the intramural study is Dr. Brian Walitt, the associate clinical investigator. In a 2015 interview about fibromyalgia, Dr. Walitt said, "Fibromyalgia appears to be a way that people experience suffering in their body . . . [and] these atypical things are just a range of normal . . . you're just dealing with the difficulties of just being a human." In addition, Dr. Walitt and another NIH investigator on the Clinical Care study, Dr. Leorey Saligan, co-authored a paper in which they state that CFS and fibromyalgia are somatoform illnesses (which are psychological disorders).
Not surprisingly, the ME patient community strongly objects to Dr. Walitt's participation in the Clinical Care study (for example: here, here, here, here, and here). During the NIH's teleconference with ME advocates in March 2016, Dr. Walitt backpedaled from his previously stated views and said, "[These disorders] are not just in one's head. They do not reflect some unconscious choice and it is not possible to simply push through the symptoms. . . First let me affirm by saying that Chronic Fatigue Syndrome, Myalgic Encephalomyelitis is a biological disorder." Science writer Julie Rehmeyer's request to interview Walitt about his views was declined, and then subsequently criticized by some advocates. For most patients, Dr. Walitt's prepared remarks at the telebriefing were not convincing.
Dr. Nath's Remarks
In April, Dr. Nath gave a webinar in which he explained the study design and addressed some of the criticisms. Two of his comments in particular gave me pause. I'll present the excerpts first, then discuss my fact-checking of his comments.
First, Dr. Nath addressed the controversy over the potential bias of investigators, without naming anyone in particular. He said:
So the other thing is there are a lot of comments we've received about biases and stuff like that. So if you have a large team and you have hundreds of people studying this disease you can't just go and do a litmus test on everyone and say that, "OK, well, you have a bias. We're not going to let you study this disease". If you've got to eliminate all kinds of people, you're never going to be able to study anything. Rather, you do as you're designing your study whereby you don't have to worry about people's biases. I think that's the way to do these things.

If I, you know…. I've made my career studying AIDS. If I said "OK, I'm going to do a litmus test on everybody who study AIDS in this country and if you have any kind of adverse views about gay people and this, that and the other, you know, you shouldn't be studying this". And we'll never have made any kind of advances. I think we made lots of advances and we know that people have all kinds of biases and we shouldn't worry about those kind of things. What we really need to do is focus on the disease and on the patients and try to get to the bottom of the disease. And that's what my goal really is.
Second, Dr. Nath addressed ME advocates and warned us about behavior that could antagonize researchers. Dr. Nath said:
And…. But I think what has happened is because media were just so… and it started scrutinizing the few names I put up over there, that a lot of people now come to me and say that, "You know what, I don't want you mentioning my name," and then the other people said, "I don't want to have anything to do with it, I've got enough things that I'm doing". And so that's become a bit of a challenge for me especially when there are very prominent scientists that I've approached that never will say no, but then they become reluctant to answer emails and so on, so you're going to kind of start getting a feeling that people feel that, do they really want their name out there on these kind of things?

So, I think people have to be a little bit careful as to how critical you become. You can end up….We're here to try and help. You can end up antagonizing all these people and they are, you know, busy doing other things. They're all…. There's no reason for them…. You can't force people to study your disease. People have to do it because they think it's important to study. So you've got to think that we're on the same team. And we want to really try and help, but we can't do that if the very people you want to help become antagonistic towards you.
My first reaction to these comments was: "Oh no, the NIH researchers must be getting angry or abusive emails. People are riled up about the risk of bias. What if the anger is being sent directly to the scientists?" I wasn't the only one concerned about this, as even before the webinar there were discussions about how hundreds of angry emails could backfire on us.
But Dr. Nath's comments troubled me in another way. Could all bias be designed out of a study? Were our criticisms of the study design and Dr. Walitt inappropriate or unreasonable? I was also piqued by Nath's mini-lecture about advocates' behavior. It's reminiscent of the allegations of an "armed wing of the ME brigade" or the "highly organised, very vocal and very damaging group of individuals" who have created "the potential for a serious risk of violence to participants and researchers" in the PACE trial (an assessment recently found to be "grossly exaggerated").
Dr. Nath is not the first federal employee to say that we should be careful about our criticism or "vitriol," but I don't think we should take these comments at face value. Before accepting the accusations of antagonism as true, I wanted to know what advocates had actually said to Dr. Nath and the other scientists.
The Fact Checking
In order to verify what communication the researchers had received from ME advocates, I filed a series of FOIA requests. I requested emails sent by members of the public that related in any way to ME/CFS or the Clinical Care study that were received between January 1 and April 30, 2016. I focused on the investigators named by Dr. Nath in his Grand Rounds presentation at CDC, a total of 28 people.
Once I received all the FOIA responses, I was surprised to discover that there were very few emails that I would describe as "antagonistic" or even confrontational. Eight scientists received 13 emails combined, but none of those were critical of NIH, the Clinical Care study, or study personnel. In addition, two other scientists, Dr. Walitt and Dr. Nath, received a combined total of 178 emails.
Dr. Walitt received 31 emails from members of the public related to ME/CFS during those four months. Many of these asked questions, provided information, or critiqued aspects of the study. Three emails (10% of the total) were confrontational in some way. The first copied Dr. Walitt on the ME Advocacy petition to remove him from the study, calling his involvement an "outrage." The second has the subject line "You sound like a fool Dr. Walitt," and used, as the author him/herself pointed out, a "scornful and contemptuous tone." The third email said that Dr. Walitt's comments on fibromyalgia were "ignorant and insulting."
Dr. Nath received a total of 147 emails related to ME/CFS in some way from members of the public. Only 13 emails (less than 10% of the total) critiqued the design or potential bias of the study. Four of these are simply links or cc's with no further commentary. Most of the emails were quite thoughtful in their critiques, but a few might be described as mildly confrontational. One email said that it was an "outrage" and an "insult" to involve someone in the study who thinks ME/CFS is psychosomatic. Another email urged him to rescue the study from the potential psychological bias or disassociate himself from it. Otherwise, the emailed concerns are expressed quite calmly.
Surprisingly, Dr. Nath also received three emails of apology for the "bad behavior" of some ME advocates. These emails express sadness that there has been criticism and a backlash, and ask him to convey to the other researchers that most patients are thrilled about the study. One email stated that concerns about Walitt and psychological bias do not justify the bad behavior, and says there is "always a fringe element." None of these email apologies appear to have actual knowledge of how much criticism NIH was receiving.
Out of all the emails produced in response to my FOIA requests, only three emails to Dr. Walitt are somewhat confrontational. Dr. Nath received thirteen emails critiquing the study in some way, but only two expressed concerns about the psychosomatic bias in a mildly confrontational way. Neither were directly critical of Dr. Nath personally and, in my view, none are antagonistic, aggressive or abusive. Three additional emails to Dr. Nath actually apologized for the "bad behavior" of advocates.
My interpretation of these emails is that they do not justify Dr. Nath's remarks about ME advocates antagonizing researchers, so I reached out to Dr. Nath for comment. I summarized what I found and asked if he could clarify or expand on his comments for this article. I received a reply from Marian Emr, Director of the Office of Communications and Public Liaison at NINDS. Ms. Emr said, "Dr. Nath has said all that he has to say about the topic but he forwarded your email and asked me to see if I could help you."
I spoke with Ms. Emr in hopes of getting more context or clarification for what Dr. Nath may have been referring to in his comments. Emr said that I should examine social media, because that is part of the environment in which people were operating. She emphasized the advantages of the involvement of a scientist like Dr. Nath (which I don't think anyone has ever disputed), but could not comment on whether the antagonism he mentioned had actually resulted in anyone withdrawing from the study.
There is no doubt that ME advocates on social media were very critical of the Clinical Care study protocol when it was discovered by an advocate. The question here is whether those criticisms crossed the line and were inappropriate. In my mind, a criticism is inappropriate if it is not scientifically sound or if it is personal, harassing, or abusive. Strongly worded or confrontational emails are not inappropriate, especially if the comments are scientifically sound. There's a difference between saying, "You are stupid and I don't like you" and "Your decision is stupid and I disagree with it." And there is nothing whatsoever wrong with saying, "Your decision is scientifically unsound and I think you should do this another way."
My fact checking left me with two main questions. First, were the criticisms of Dr. Walitt's involvement in the study scientifically sound, or is Dr. Nath correct that the study can be designed to make bias irrelevant?  Second, were ME advocates antagonizing the scientists working on the study and provoking some of them into withdrawing or stepping back? The emails released in response to my request do not seem to reach that threshold. Is the broader context of criticism on social media so huge and unreasonable that scientists would be justified in refusing to work on the study?
I still want to understand Dr. Nath's point of view, and I remain open to hearing it at any time. Since he would not speak with me for this story, I spoke with two other scientists. One is a biomedical researcher but not in the ME/CFS field, and the other is not a biomedical researcher. I asked them for a reality check on my reaction to the controversy, but they gave me a reality check on Dr. Nath's remarks instead.
Part Two will examine that reality check and why it matters.