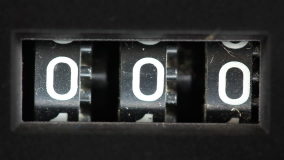 Today, I'm debuting a new weekly feature that I call the NIH RFA Ticker. My goal is to give you the data you need to help assess whether NIH is doing all it can to promote and fund ME/CFS research.
First, a little background. "RFA" stands for Request for Applications, and it is an announcement from NIH saying, basically, we will fund $X amount of research on Y topic. This is different from regular funding opportunities, because the money has been set aside. If enough meritorious grants are received, that money WILL be awarded. That's different from tossing your application into the general pool and hoping it floats.
NIH last issued an RFA for CFS research in 2006, and we've been begging for another ever since. The CFS Advisory Committee has recommended one, advocates have petitioned for one, and both the IACFS/ME and members of Congress have asked for one. Ever since the NIH announcement about reinvigorating ME/CFS research on October 29, 2015, many advocates have been asking if we will finally see an RFA.
NIH has offered a variety of excuses for not issuing one in the past: there are not enough scientists interested in this area; there is not enough data to appropriately target one; or NIH does not receive enough ME/CFS applications to justify one. But RFAs are a tried and true mechanism for stimulating research in specific areas. If NIH really wanted to jump start ME/CFS research, a guaranteed infusion of cash would attract researchers like flies.
So I decided that we need to start counting NIH RFAs. Just how many does NIH issue, and for how much money? This is very easy to do. Each week, NIH sends out an email listing the new RFAs and funding opportunity announcements. The information is also archived on the web.
Starting with the first full week of October 2015 (because that coincides with the beginning of the federal fiscal year on October 1st), I have counted how many RFAs NIH has issued and for how much money. I will update this ticker every Monday. Let's see if NIH can come through for us like they do for many other areas of scientific interest.
NIH RFA Ticker
Total RFAs Issued by NIH, to date: 94
Total Dollars Committed to RFAs, to date: $1,401,490,000
Total RFAs for ME/CFS, to date: ZERO
| Week Ending | RFAs Issued | Total Commitment | RFAs for ME/CFS |
| --- | --- | --- | --- |
| 12/11/15 | 27 | $765,090,000 | Zero |
| 12/4/15 | 6 | $26,600,000 | Zero |
| 11/27/15 | 4 | $21,000,000 | Zero |
| 11/20/15 | 15 | $134,400,000 | Zero |
| 11/13/15 | 2 | $16,100,000 | Zero |
| 11/6/15 | 10 | $22,850,000 | Zero |
| 10/30/15 | 7 | $49,800,000 | Zero |
| 10/23/15 | 10 | $33,200,000 | Zero |
| 10/16/15 | 0 | $0 | Zero |
| 10/9/15 | 13 | $332,450,000 | Zero |