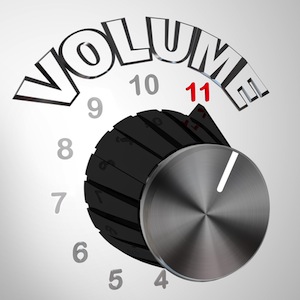 Six scientists have sent a joint letter to the Editor of The Lancet asking for an independent re-analysis of the PACE trial data.
The letter, published today on Virology Blog, is signed by Dr. Ron Davis (Stanford), Dr. Jonathan Edwards (University College London), Dr. Leonard Jason (DePaul University), Dr. Bruce Levin (Columbia University), Dr. Vincent Racaniello (Columbia University), and Dr. Arthur Reingold (UC Berkeley). It states:
The PACE study was an unblinded clinical trial with subjective primary outcomes, a design that requires strict vigilance in order to prevent the possibility of bias. Yet the study suffered from major flaws that have raised serious concerns about the validity, reliability and integrity of the findings. The patient and advocacy communities have known this for years, but a recent in-depth report on this site, which included statements from five of us, has brought the extent of the problems to the attention of a broader public. The PACE investigators have replied to many of the criticisms, but their responses have not addressed or answered key concerns.
After summarizing the main flaws of the PACE trial, examined in detail in David Tuller's series published on Virology Blog, the letter concludes:
Such flaws have no place in published research. This is of particular concern in the case of the PACE trial because of its significant impact on government policy, public health practice, clinical care, and decisions about disability insurance and other social benefits. Under the circumstances, it is incumbent upon The Lancet to address this matter as soon as possible.

We therefore urge The Lancet to seek an independent re-analysis of the individual-level PACE trial data, with appropriate sensitivity analyses, from highly respected reviewers with extensive expertise in statistics and study design. The reviewers should be from outside the U.K. and outside the domains of psychiatry and psychological medicine. They should also be completely independent of, and have no conflicts of interests involving, the PACE investigators and the funders of the trial.
That statement I placed in bold – "Such flaws have no place in published research" – is absolutely true. It is something with which no rigorous scientist can disagree. It is to the advantage of The Lancet and the PACE investigators to have such an independent re-analysis of these data. Unless of course the PACE investigators are concerned an independent re-analysis would not confirm their results. In that instance, I can understand why they would resist. But surely The Lancet would like to have independent confirmation to protect its own reputation.
I am quite certain that I am not the only advocate who, when discussing science, has been dismissed because I do not have "PhD" after my name. This is most definitely true for the advocates who have spent years gathering information, filing requests for data, and conducting their own analyses of the PACE papers based on those data they could actually get their hands on. These advocates have been writing about the PACE defects for years, and they have been ignored. Worse, they have been dismissed as "vexatious," as a "vocal minority," or "motivated-intruder." Some researchers have also published critiques of the PACE trial, but their critiques have not been much more successful than that of advocates.
David Tuller's investigation of the PACE and FINE trials took this to another level. Nearly 10,000 advocates (as of this writing) have signed the petition calling for the retraction of misleading PACE claims and release of the raw data to independent investigators. Dr. James C. Coyne, blogging for PLOS publications, has urged release of these data. Coyne quotes Dr. Jon Merz, a prominent bioethicist, as saying, "The litany of excuses – not reasons – offered by the researchers and Queen Mary University is a bald attempt to avoid transparency and accountability, hiding behind legal walls instead of meeting their critics on a level playing field."
Today's letter from six well-respected scientists to The Lancet turns up the volume yet again. It is time to test the PACE data on a level playing field.
This is no different than the cacophony of calls for replication of the XMRV finding, which turned into demands for retraction when it was clear that those data were deeply flawed. Good science is self-correcting, but it requires rigorous and ongoing testing for assumptions and biases.
ME/CFS has spent most of the last 30 years on very uneven ground in research funding, diagnosis and treatment, and in the quality of some science. We deserve better. The call for an independent re-analysis of the PACE data can no longer be ignored.