Today's post comes from Denise Lopez-Majano. She makes a powerful argument for the kind of awareness campaign we need.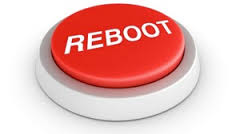 The release of the Institute of Medicine report resulted in an unprecedented amount of media coverage and public discussion. As has long been the case, not all comments and discussion have been constructive. In fact, the nastiness of many attitudes held by the public and healthcare providers makes the case for a large-scale awareness campaign to correct misinformed views about patients and this disease.
In his post Alone in the Woods, Joe Landson aptly points out that we all have at least one "dear" friend who knows all about the simple way to overcome our disabilities. These people bubble over with bad advice. But in the 10 weeks since the release of the IOM report, I have seen scores of disparaging and demeaning comments, so many that it was quite difficult to cull just a few.
For example, there are published comments such as this, on an article in The New York Times:
me not frugal
California 25 February 2015

Those claiming to be suffering from CFS are often their own worst enemies. Even the writer uses the loaded word "ignorant" in reference to physicians who did not agree with her self-diagnosis. In my many years of dealing with chronic migraine and nerve pain issues — researching treatments, reading blogs, visiting the neurologist and other caregivers — I have come across innumerable self-diagnosed CFS martyrs, both in person and online. They tend to be people who rant, accuse, judge, whine, compete for who hurts the most, and hold on for dear life to that one thing that makes them feel special and deserving of sympathy. Chronic Fatigue Syndrome. The bald-faced truth is that CFS, whether it is a real medical condition or a compilation of malaise and unhappiness, is the life ring of attention seekers.
And these comments on a Medscape article:
Dr. Wallace Schwam Feb 10, 2015
Absent hard biological evidence, Chronic Fatigue Syndrome might [sic] lots of people as "Sick" who are in monotonous jobs, bad marriages, or plain bored with life.

Dr. James Weber Feb 10, 2015
A new name —–now "BIG PHARM" will come out with a new drug for it !! Oh…… I can see the profits rising !!!!! Nebulous disease, nebulous exam and no definitive test, prospective patients for life !!!! Whatever happened to SSRI's ?
Views like those of Dr. Forbes, posted on an AAFP article about the IOM report, show up far too often:
Dr. Robert Forbes
3/5/2015 4:27 AM

I have been a family physician for 43 years.

Have practiced in rural Nova Scotia, the Canadian Arctic and Mississippi.

I am sorry but I don't buy any of this!

I have had patients with chronic fatigue, fibromyalgia (which I call fibro- my life sucks!), attention deficit disorder, autism, chronic yeast infection, premenstrual dysphoric disorder, and now, systemic exertion intolerance disease. Try lazy!

All of them seem to want disability, disabled parking stickers, amphetamines, narcotics or Xanax. And they usually get them only to add to their problems.

I fear we contribute to this in a big way by legitimizing their complaint.

We have become a very dependent society, and I am ashamed and concerned.

Fortunately I am semi-retired and fear no retribution for my free speech.

I did try to be respectful.

Thanks for the opportunity.

Just saying…

RF
Dr. Forbes apologized in a second comment claiming he felt like venting to colleagues–but he vented in a public forum. The truth is that wherever he was venting, his comments are demeaning and derogatory.
It is completely inappropriate for healthcare professionals to speak publicly and disparagingly about patients. People must stop blaming patients for what they (HCPs and others) don't yet understand. Indeed, the IOM report called out problems with views held by healthcare providers:
…a 2011 study found that 85 percent of health care providers still believed the illness was wholly or partially a psychiatric rather than medical one (Unger, 2011). Numerous studies also have documented skepticism among clinicians about ME/CFS being a distinct clinical entity (Bayliss et al., 2014). (p.257)
A third type of misinformation that must be addressed involves things like this tweet from 26 February 2015 by the Office of Women's Health (OWH), which conflated chronic fatigue and ME/CFS:
@womenshealth

#Chronicfatigue is real, and women are 2–4x more likely than men to be diagnosed with it. http://go.usa.gov/zA4j  #MECFS
It took the efforts of several advocates to get OWH to delete one erroneous tweet sent on behalf of the office that houses the CFS Advisory Committee (CFSAC). One would think that of all places within the Department of Health and Human Services (HHS), OWH as home to the CFSAC would disseminate accurate information. If OWH spreads incorrect information, there is obviously much to be done to ensure that all of HHS and its agencies understand this disease.
As a community, we don't have the wherewithal to address each comment, or to educate each healthcare professional. The problem is far too widespread for our scant resources. And if we don't have the capacity to educate healthcare professionals, it follows that we don't have the capacity to educate the general public.
We must stop playing "whack-a-mole".
The changes needed are far more extensive than simply a revised CDC Toolkit.
Mary Dimmock believes a policy reboot is necessary. I agree.
I believe that one component of the policy reboot must be a national awareness campaign. It must be a top-down, comprehensive, authoritative, fully-funded education campaign, one that is emphatically endorsed by HHS and that is clear about the disease under discussion.
A wide array of stakeholders (including patients, advocates, clinicians, and researchers) must be equal partners, in full and open collaboration with HHS in the development, implementation, monitoring, updating, etc. of the entire campaign.
The campaign must point only to validated criteria/material, and must be unequivocal that this is a physiological illness that causes severe disability and a heavy economic impact.
The campaign must include a timeline with clear objectives and goals, as well as provisions for accountability and consequences. It must incorporate an effective means of assessing the campaign's progress and effectiveness.
In order for this campaign to be successful there must be several areas of focus:
It must penetrate throughout HHS and each of its agencies.
It must educate healthcare professionals in all specialties, professional organizations, professional/scientific journals, continuing medical education, medical schools, insurance providers, and licensing/accreditation bodies for healthcare professionals, as well as school nurses, pharmacists, home health professionals, and so forth, and must improve public and institutional policies.
The campaign must have a public education component.
Each component must address stigma, bias, and misconceptions as well as emphasize assessment and knowledge of this disease, and the need for appropriate diagnosis and care. This campaign must nurture a culture of responsiveness and understanding.
The IOM report suggested the:
Designation of an HHS Point Person

HHS should consider appointing an individual to oversee the dissemination of the new diagnostic criteria nationwide to health care professionals (i.e., a "SEID" czar, within the department). This person should have access to the necessary resources and the authority to implement the dissemination plans for the new criteria and address any questions or concerns that arise. Having such an individual in place will also help demonstrate HHS's responsiveness to this issue. (p.268)
To be truly effective, I think the campaign must be broader than what is suggested in the IOM report. HHS must partner with stakeholders to develop, implement, and aggressively disseminate a comprehensive education campaign designed to eradicate stigma and bias associated with ME/CFS. It must be absolutely clear about the disease and have the wholehearted endorsement of HHS. It must be fully funded, fully staffed, and take the time required to achieve the necessary changes in negative attitudes among healthcare professionals and the public.