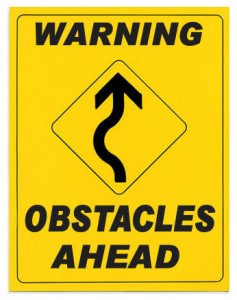 Are you working on your comments on the P2P Panel's Draft Report? I hope so! Unfortunately, the Office of Disease Prevention (ODP) has taken several actions that create barriers in the commenting process. I have details, and I suggest several work arounds for these new obstacles.
Line Numbers
Yesterday, advocate Anne O brought to my attention that there were two different versions of the P2P Panel's report in circulation. The first version, published on December 18th, is 403 lines long. The version currently posted on the ODP website is 389 lines long. I did a line by line comparison, and there are no differences between the texts. But beginning at line 212, the formatting and line numbers diverge.
This is a problem because NIH has asked the public to refer to line numbers in making comments. As an example, in the first report lines 340-349 refer to the recommendation to create collaborative centers, but in the second report those lines cover the recommendation to conduct clinical trials and the beginning of the recommendation on improving treatment. If a comment simply refers to line 340, how will the Panel know which line 340 is meant?
An advocate alerted ODP to the problem, and was told that the Panel had been informed of the "formatting error," and was devising a way to ensure that comments referring to specific lines are attributed correctly. I assume this means one or more people will have the laborious task of determining which version of the report each commenter used. One hopes the reconciliation will be done correctly, because otherwise it will be very difficult for the Panel to understand the public comments.
Here's the thing about this "formatting error." If my husband did something like this in his private sector job, he would be fired. And I can tell you that as an attorney, the first thing I would do before posting a second version of a report would be to check that the line numbers are the same, especially if I had asked people to use line numbers in commenting!
It is pretty simple to verify that your reformatting has not changed line numbers. But that wasn't done here. Why? Carelessness or incompetence? Or a more nefarious attempt to make public commenting difficult for a patient population with significant cognitive challenges? If NIH or HHS wonders why some people believe there is a conspiracy against ME/CFS patients and researchers, this is the kind of thing that reinforces and supports that belief. After all, we are consistently told that violations of the Federal Advisory Committee Act by the CFS Advisory Committee are errors and contractor problems, even in the face of proof that the violations were intentionally made. This is the latest in a long list of blunders that create the impression that HHS is incompetent, or does not care, or intentionally acts against us.
Mistakes happen. I make them all the time. Do you know the best way to deal with mistakes? Admit them, then fix them. As soon as NIH discovered the formatting error, they should have offered an explanation and a way to address it. And if NIH didn't realize there was a problem until we brought it to their attention yesterday, then they should apologize for the mistake and inattention to detail.
Work Around: Since we don't know what the "system" for reconciling comments will be, I recommend that you begin your comments by noting whether you are using the 403-line or 389-line version. If you can, you might also want to quote a few words from the line in the body of your comments, e.g. "Line 350-351: "Establish a central archive of de-identified data . . ."
Comment Retention
When CFSAC or FDA have collected public comments, including comments on written reports, those comments have been preserved in the public record. However, Wally on Phoenix Rising has discovered that ODP does not intend to preserve the public comments on the P2P report. Wally was told, "Public comments are forwarded to the panel and are not retained."
Several advocates have looked into whether this is legal. It appears that NIH is taking advantage of a gap between the Administrative Procedures Act and the Paperwork Reduction Act. How to collect and preserve public comments on a report like this appears to be within the agency's discretion, and NIH is exploiting this.
This is ridiculous. The P2P process is conducted by a federal agency, and is tax-payer funded. The process is administered by federal employees and government contractors. The report was published on an agency website, and comments were requested by the agency. The agency will collect those comments, and then provide them to the Panel whose members are selected by the agency. This is a completely federal exercise, funded by the tax payers.
How is it acceptable for NIH not to retain the comments? How is it in NIH's interest not to do so? There will be no transparency or accountability for the final P2P report, because there will be no way for the public to examine how the comments impacted the report. In contrast, AHRQ will publish all the comments received on the draft systematic evidence review along with how each comment was disposed of in the final version (accepted, rejected, etc). The Institute of Medicine is required to not only retain public comment but provide it upon request (for a fee). But NIH can't be bothered to hang on to comments on the P2P report?
Several members of Congress have been alerted to this situation, and I will address it in my CFSAC comments next week. In the meantime, I would like to suggest a work around: send me a copy of your comments on the P2P report and I will create a public library of all the comments. This will preserve them and give us at least a partial window into the feedback the Panel receives. Email your comments to me at jspotila AT yahoo DOT com.