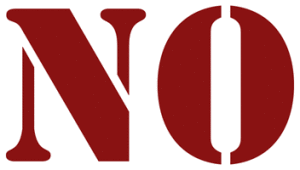 With no announcement or fanfare, the CFS Advisory Committee has posted a response from HHS to the June 2014 recommendations. My information is that  – inexplicably – even CFSAC members were not notified when the response was posted. I urge you to read the entire response, but I am going to focus on just a few sentences. There are very serious implications for the future of ME/CFS research, but despite NIH's entrenched position, there are still things we can do about it.
No Data Sharing Platform For You
The first recommendation was that NIH create and maintain a data sharing platform for ME/CFS research. NIH's response? No. But their reasoning is remarkable:
[D]eveloping and maintaining a unique ME/CFS database is cost prohibitive in light of the small number of researchers . . . the cost of developing and maintaining an ME/CFS database would significantly reduce funds available for funding research on ME/CFS . . .
Translation: There are not enough of you to make this platform idea worth the money.
But the implication of that last sentence is astounding: maintaining such a database would reduce the funds available for research. Translation: NIH will only spend a fixed amount of money on ME/CFS. Even if NIH decided to create a database, there would be no increase in funds to cover the cost – that money would simply be reallocated from grants.
The background document to the recommendation specifically states that a central data sharing platform would "greatly accelerate research discovery" and foster "opportunities for new scientists to enter the field." The platform would lower barriers to conducting ME/CFS research. But NIH responds: No, because there aren't enough researchers and we won't increase our ME/CFS spending.
Put another way, ME/CFS has a problem because there are not enough researchers. CFSAC proposes a solution of a data platform that could attract the interest of new researchers. NIH says no, because you don't have enough researchers.
Wait, what?
There Will Be No RFA
The second recommendation was that NIH fund an RFA to address the gaps in ME/CFS research. NIH's response? No. And the reasoning on this one will make your head hurt, it is so circuitous.
Unfortunately there remains a lack of definitive evidence regarding the etiology, diagnosis, and treatment for ME/CFS. As such, issuing a Request for Applications (RFA) would not be an effective strategy as RFAs generally encourage a narrowly defined research area that addresses more specific gaps in scientific knowledge.
First of all, NIH issued an RFA for ME/CFS in 2006 and it was targeted at Neuroimmune Mechanisms and Chronic Fatigue Syndrome. So the gaps were obvious enough to issue an RFA eight years ago, and more gaps were identified at the 2011 State of the Knowledge meeting, but now we don't know enough to target those gaps????
Second of all, why is there a "lack of definitive evidence"? Obviously, because NIH funding at $5 million a year is not likely to produce much in the way of definitive evidence on etiology, diagnosis and treatment.
It seems to me that what NIH is actually saying is: we haven't provided enough funding to identify definitive evidence, and because you haven't identified definitive evidence we can't provide you with more funding. If that doesn't qualify as circular reasoning, I don't know what does.
What this response tells us is that if NIH persists in this approach, we will be waiting a long time for an RFA or increase in funding. We will have to wait until a) there is a miracle discovery on etiology, diagnosis and treatment or b) 10 to 15 years for the career development idea to produce more researchers who are doing ME/CFS research.
Despite the thorough background and support for the recommendation provided by CFSAC, despite letters from members of Congress in support of an RFA, despite the pleas of advocates and organizations like IACFS/ME, NIH is steadfastly refusing to provide the one thing that we know would accelerate research progress: the money. UNACCEPTABLE.
What You Can Do
The NIH response leaves the door open just a crack – and that crack could make all the difference. The response says that RFAs are "designed to build upon recommendations . . . that incorporate findings from workshops and conferences." Remind you of anything? Think P2P.
This makes the P2P Workshop more mission critical than ever, especially now that the draft systematic review has been published. The P2P report is supposed to identify gaps in ME/CFS research. NIH has left the door open to an RFA that incorporates findings from workshops. So we need to do everything possible to make sure the P2P report identifies accurate and appropriate gaps.
The systematic review says that CBT is moderately effective. It treats all the case definitions as equivalent. Remember that this review is the single piece of evidence given to the P2P Panel in advance of the Workshop. Do you want the P2P Panel report to incorporate those findings? Do you want an RFA based on findings like that?
I don't. So here is what you can do:
Now is not the time to lie down. NIH says No? I say push back. This is a critical moment. If we slip and fall now, the consequences will affect us for many years to come.