On May 28th, Mary Dimmock and I sent NIH Director Dr. Francis Collins a 38 page packet outlining our concerns that the P2P Workshop will not advance the ME/CFS research field, and may even set it back. We finally got a reply, but it is by no means a response to anything we said.
The reply came from Dr. James Anderson, Director of the Division of Program Coordination, Planning and Strategic Initiatives. The Office of Disease Prevention, which is running the P2P Workshop, is within that Division. Dr. Anderson acknowledges our letter to Dr. Collins:
First, let me applaud your commitment to advocating for patients and their families struggling with this condition. I recognize your depth of knowledge in this area, and I appreciate your outreach to NIH allowing us to provide our perspective on the ME/CFS research and the P2P.
Dr. Anderson then devotes the rest of the letter to an explanation of the P2P Workshop process and expected outcomes. Needless to say, this is information with which Mary and I are already quite familiar, as would be obvious to anyone who actually read our letter to Dr. Collins.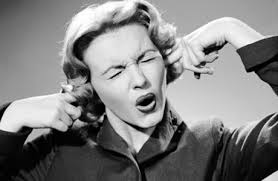 That's it. A two page letter (which you can see here) explaining the P2P process to us, again. No comment on the fact that the review and the Workshop failed to ask if the ME/CFS definitions actually encompass a group of disparate conditions. No comment on their failure to meaningfully engage stakeholders. No comment on the failure to "synergize" with IOM. No comment on ANY of the issues we raised in our letter to Dr. Collins. None.
Is it because Mary and I are not affiliated with a non-profit? Is it because we don't have PhD after our names? Is it because we didn't create enough noise, despite the fact that more than 100 of you wrote to Dr. Collins yourselves? Is it because NIH, as an institution, is not interested in the concerns of patients when it comes to science and policy matters? Whatever the reason, Dr. Anderson's letter is a wordy dismissal. Our concerns – calmly stated and supported by evidence – do not merit a mention, let alone a reply.
Dr. Anderson and NIH may want us to just go away, but we won't. We've already written to the Working Group about the failure to adequately address the case definition issues in the agenda. Now we're taking our concerns to the Hill.
We have written to our Congressional leadership, asking for their help in requesting that NIH respond to the concerns raised in our letter. NIH may not see itself as accountable to ME/CFS patients or researchers, but it is most certainly accountable to Congress. And Congress doesn't like being ignored or brushed off any more than we do.
If you don't like being ignored by NIH, if you think that NIH should address serious concerns in a forthright manner, then write to your own Congressional leadership. Model a letter from ours (below), or write your own. The bottom line is that if we stop, if we give up, then they win. This is what they are counting on: that we are too sick and too small to make much of a fuss.
We deserve better, and we'll keep fighting until we get it.
We are writing to provide you an update on our letter to Dr. Francis Collins regarding the Office of Disease Prevention Workshop on ME/CFS ("P2P Workshop").

You may recall that we wrote to Dr. Collins on May 28, 2014 to express our concern that the P2P Workshop will not produce scientifically sound recommendations to move the ME/CFS field forward. Our letter included extensive documentation in support of those concerns. We have now received a response from Dr. James Anderson, Director of the Division of Program Coordination, Planning and Strategic Initiatives (enclosed).

We regret to say that Dr. Anderson's reply was completely unresponsive to our concerns.

He does not even acknowledge that we expressed concerns, let alone respond to any of the evidence included with the letter. Dr. Anderson simply reiterates the same information about the P2P Workshop that NIH has already communicated broadly.

Dr. Anderson's reply is yet another example of NIH's persistent refusal to meaningfully engage with ME/CFS advocates. The Solve ME/CFS Initiative, a national organization for this disease, wrote to NIH that "there are serious flaws with the sample search strategy" for the systematic evidence review, and that the search "will bias the evidence base to [psychological and exercise treatment] trials . . . and will fail to assess any of the important biomarker research." More than 100 advocates have written to Dr. Collins to express their own concerns about the P2P Workshop. We are not aware of any substantive response from NIH to anyone who has raised objections to NIH's approach.

This is not acceptable. It appears that NIH has no intention of reexamining the scientific framing of the P2P Workshop, no intention of meaningfully engaging stakeholders, and no intention of mitigating the significant risk that the P2P Workshop will impede the field of ME/CFS research.

We are committed to advocating for strong science and public policy in service to ME/CFS patients and their families. But for that to happen, we need your help. We would appreciate any assistance you could provide in requesting NIH respond to the specific concerns we raised in our May 28 letter to Dr. Collins. Please do not hesitate to let us know if you have any questions.