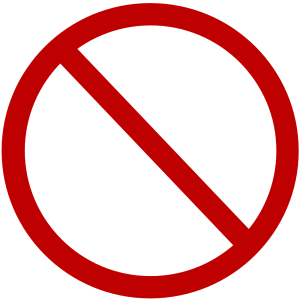 As I explain in this previous post, Mary Dimmock and I have sent a letter to Dr. Francis Collins requesting that he cancel the P2P Workshop and reexamine the best way to collaborate with the ME/CFS research and clinical community.
The P2P Workshop will use a panel of non-ME/CFS experts, selected by NIH, to make recommendations on case definition, research direction and possibly treatments. You can read more about P2P and what I've discovered through FOIA requests in the posts gathered here.
If you are worried about what P2P could produce . . . if you think this is bad science . . .  if you want to voice your opposition to using non-ME/CFS experts to advise NIH on the direction of ME/CFS research . . . here is your chance.
Fax or email Dr. Francis Collins today and request that he cancel the P2P Workshop.
Use the template I have provided below, or write your own. Fax Dr. Collins at 301-402-2700 or email him at collinsf@mail.nih.gov. It's simple, but it's a start.
Please take a few minutes to do this today. If you have questions or comments, post them here or email me at jspotila AT yahoo DOT com.
Dear Dr. Collins:

I am writing to request that you cancel the P2P Workshop on ME/CFS . I believe that the P2P Workshop will not advance us towards the much needed ME/CFS research case definition or strategy, for the following reasons:

ME/CFS experts have already pointed a way forward on research and case definition.
The Workshop is examining the wrong disease: the problem of medically unexplained fatigue and not ME/CFS.
NIH has not engaged or involved stakeholders in a substantive way.
The Workshop decision makers are non-ME/CFS experts.
HHS has made numerous contradictory statements about the purpose of the Workshop, so its goal is unclear.

I understand that you were recently provided with extensive documentation of these five points. Dr. Collins, I am not objecting to the P2P Workshop simply to criticize federal efforts to address the challenges of ME/CFS. Careful consideration of these issues raises legitimate concerns about whether the P2P Workshop will produce the good science and sound recommendations we need to advance ME/CFS research.

I hope you will give my concerns a fair hearing, and that you will cancel the P2P Workshop.

Sincerely,

[Your name]