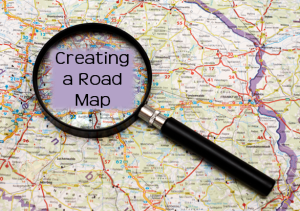 The Research Recruitment Working Group of the CFS Advisory Committee has been formulating recommendations that could potentially change the direction of ME/CFS research at NIH. Not much time has been spent on it at the last two meetings, but I think you need to pay attention to this. Dr. Dane Cook, chair of the Working Group, spoke with me about where they're headed.
The Working Group was charged with two tasks: 1) increase awareness among researchers about ME/CFS research and 2) suggest strategies to increase the number of interested researchers who will apply for funding. Most advocates, myself included, have argued for the "build it and they will come" approach. If more money is made available for ME/CFS research, then more researchers will apply. Dr. Cook pointed out that CFSAC has been recommending increases in funding and RFAs for years without any success. In his opinion, it is time to try a different recommendation strategy.
Dr. Cook and the Working Group presented interim reports at the December 2013 and March 2014 CFSAC meetings. The Group has gathered data on the low number of CFS publications relative to the number of publications on both fatigue and fibromyalgia. They have also identified multiple barriers to increasing the number of interested researchers and retaining them in the field. I asked him to walk me through the three prongs of the Group's current approach, with the caveat that this is not the final recommendation from the Working Group.
A Research Agenda Informed by the IOM and P2P Reports
The first step in the research road map is to articulate a clear research agenda based on the information and recommendations from the 2011 NIH State of the Knowledge meeting, as well as the forthcoming IOM and P2P reports. Combined, these three reports should identify gaps in the research and the priority areas for future inquiry. The IOM report may also resolve the dispute over the case definition, although it should be noted that IOM is creating a clinical case definition not a research definition.
Dr. Cook was pressed hard at the March 2014 meeting on the issue of urgency. The P2P report will be issued at the end of 2014, and the IOM report is not due until March 2015. The formulation of a clear research agenda wouldn't begin until after that. Billie Moore and other CFSAC members expressed dismay at this timeline, and pushed for an immediate RFA. Meanwhile, a recent Congressional effort made a similar request of NIH, but this has come under fire from some advocates who believe that no money should be requested from NIH without guarantees of how it will be spent. They point to the recent denial of funding to Dr. Lipkin as proof that NIH cannot be trusted to make the right grant decisions.
Dr. Cook told me that the delay of waiting for the reports is the hardest issue for him personally. He would much rather see an increase in funding immediately. However, he pointed out that CFSAC has already pushed for this for many years. His assessment is that if CFSAC recommends another RFA now, the answer from HHS will be that they need to wait for the reports. Dr. Cook's goal is to provide so much evidence of necessity that HHS will be compelled to act.
Championed by the Trans-NIH Working Group
The second prong of the road map is for the research agenda to be clearly communicated and championed by the Trans-NIH ME/CFS Working Group. Dr. Cook's sense is that NIH is generally supportive of how he's been working on this charge, but he did not articulate what "championing" would look like.
It's important to remember that the Trans-NIH Working Group does not have a research budget, nor does it make the decisions on funding ME/CFS grants. But what it can do is bring people together from the NIH Institutes to promote ME/CFS research at NIH. Any step in that direction is a positive one, as long as the research is physiologically oriented and focused on the correct patient cohorts. Whether this could be achieved – and to what extent the Trans-NIH Working Group would evangelize it – is not entirely clear to me.
Strong Infrastructure
The final prong of the road map is to support ME/CFS research with a strong infrastructure. Dr. Cook is passionate about this, and believes that it could be undertaken immediately without waiting for the IOM and P2P reports. Currently, data sharing among ME/CFS researchers is piecemeal. Many researchers use REDCap to collect their data, and the system is designed to build and manage surveys and databases online. It's an electronic data capturing system, not a system for aggregating and sharing data.
The National Database for Autism Research (NDAR) is a striking alternative model. NDAR was launched by NIH in 2006, and it offers both a data repository to facilitate data sharing and standardization, and a scientific community platform that offers access to other research repositories housed by other institutions. Applicants for NIH funding are strongly encouraged to contribute their data to NDAR, and data on almost 70,000 individuals with autism are available. Several NIH Institutes provide funding for NDAR, averaging about $2 million per year.
NDAR is far larger and more sophisticated than any ME/CFS data effort. Dr. Cook believes that ME/CFS research is in desperate need of such a resource. He also said that this could be pursued immediately, without waiting for the IOM and P2P reports. The big question is (as always) funding. An NDAR representative told me that the system could be rolled out for another disease area, such as ME/CFS, for about a quarter of the annual NDAR investment. But still, is NIH willing to invest $500,000 per year in building such a system for ME/CFS?
Where From Here
Dr. Cook indicated that the Working Group is continuing to refine its recommendation. His CFSAC term expires in early May, but he hopes to remain on the Working Group to continue and support the effort to finalize a recommendation to the Secretary.
I think many important questions remain: Is it appropriate to make the RFA contingent on the release of the P2P and IOM reports? Is such a delay acceptable? Who will be charged with articulating the research strategy? Will that person/group be willing and able to depart from the P2P and IOM recommendations if needed? Will the Trans-NIH Working Group champion this agenda and request an RFA? What does that look like? Who will be tasked with creating an NDAR-like infrastructure? Who will pay for it?
And the obvious question is: how long do ME/CFS stakeholders have to wait to see the investment of funding that this we so desperately need and deserve?