The problems ME/CFS advocates are having with Freedom of Information Requests are swiftly acquiring epic proportions. Jeannette Burmeister filed a lawsuit this year to compel release of documents for one of her FOIA requests. Patricia Carter has also filed FOIA requests with several agencies. I've got so many open FOIA requests that I have to track them on a spreadsheet, and several have been pending for years. Out of fifteen total requests, I've received final responses to only five of them.
Now a new report from the Center for Effective Government says we are not alone.
According to Making the Grade: Access to Information Scorecard 2014, the Department of Health and Human Services received a barely passing grade of 61% or D-. This ranked them right in the middle of the 15 agencies scored in the report. According to the report, HHS responds to 68% of its FOIA requests within 20 days, and fully grants 85% of all requests. This is pretty good, but HHS got a failing grade on its disclosure rules for failing to update its FOIA regulations to comply with the 2007 changes to the statute and for communicating poorly with requesters. I dug into some of the data available for each agency, and found it's not as simple as the overall grading suggests. For example, the Center for Medicare and Medicaid Services received almost 77% of all FOIA requests to HHS in FY2013, and responded to 86% of them within 20 days. That's going to skew the numbers for the Department overall.
Since most of my requests are pending with CDC, NIH and the Assistant Secretary's Office (OASH), I took a look at the numbers to see how my experience compares with those offices' data overall.
CDC FOIA Requests
In 2013, CDC responded to about a third of its requests, denied another third, and left a remaining third in its backlog. Average response time was far over the required 20 days, ranging from 90-150 days on average depending on the complexity of the request. My oldest pending FOIA request was filed with CDC in July 2012, and I have received no response to it. But I'm not alone. The oldest request pending at CDC was filed in July 2008. Mine is one of 494 backlogged requests as of the end of FY2013.
NIH FOIA Requests
In FY2013, NIH granted 70% of its requests in whole or in part. Average response time was 15 days for simple requests and 70 days for complex requests. The quickest response time I've ever experienced for a request was with NIH: eight days from request to response. I've experienced longer response times too. One request, that I've blogged about before, took 100 days for the initial response. However, I appealed that response and waited almost a year for a response to the appeal. That's shorter than the average HHS appeal time of 510 days, but far longer than the 20 days required by FOIA. The response was unacceptable, so I am continuing in this appeal.
OASH FOIA Requests
In FY2013, OASH granted 68% of its requests in whole or in part. For simple requests, OASH responded within an average of 8 days, but complex requests took an average of 220 days. I have multiple requests pending with OASH, the oldest dating from December 2012. I received interim responses on that one in August and September 2013, and have been arguing with OASH over the documents since then.
Lessons and Options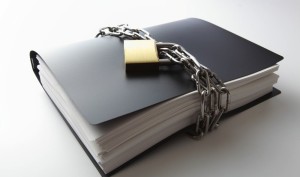 One of the things I've learned from submitting so many FOIAs is to be as specific and detailed as possible, but also as limited as possible. Agencies classify incoming requests as "simple" or "complex," and the simple ones are filled first. Unfortunately, no definition of "simple" or "complex" is available to help requesters tailor their requests to make it more likely to be categorized as simple. While it feels like an unnecessary waste, I've also learned to separate my requests. When I've asked for a number of different documents in a single request, the whole thing gets slowed down. Now I file each request individually.
Long response times are certainly not unusual according to the data, but that doesn't make it right. In fact, delays in releasing documents have a direct impact on advocacy. Jeannette's lawsuit is for documents related to the IOM panel. Obviously, delays in releasing those kinds of documents helps HHS and impairs advocates' ability to act on complete information. But lawsuits are expensive, both in time and financial cost. There are additional options, though.
There is a federal FOIA Ombudsman that may help mediate disputes between the requester and the agency. They have a very small staff, but I am receiving their assistance with several of my pending requests. Another option is to work with your Congressman's office, as sometimes they can provide assistance in drafting requests or applying some pressure.
The Obama administration, which has been criticized for not following through on open government, is considering issuing a single FOIA regulation for all agencies. This could be very helpful, as each agency currently has its own set of regulations, but it will probably take a few years to negotiate and issue a final regulation.
Finally, there is legislation currently pending that would, among other things, require agencies to release documents unless they can show foreseeable harm from the release. This would be fantastic, because what I'm finding in my requests is that information is withheld for no reason other than the agency doesn't want me to have it. The current FOIA exemptions have been interpreted in such a way that they can do this (or try, anyway). This leads to lengthy appeals, and significant delays in getting documents that should have been released to begin with.
Public Interest
I'm sure there are abuses of FOIA, where someone requests documents for no purpose other than to annoy the agency. That is not the case with ME/CFS advocate requests, however. Jeannette, Patricia, myself and others file FOIA requests for documents we need and are entitled to have. There is a strong public interest in knowing who nominated CFSAC members, and why some of them have resigned. There is a strong public interest in seeing the IOM contract.
None of us are doing this for personal gain. We want to hold our government accountable for its actions, and we need the documents to do that. I will continue to file FOIA requests (and appeal erroneous decisions), and report the results to you. And maybe, dare I hope, the government will change its behavior if it realizes that our FOIA requests will ensure transparency and accountability.