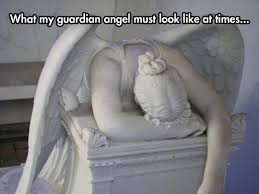 What I've done on my "summer vacation" has not been fun. I've had a rough couple of months. Non-ME health issues have gobbled up most of my capacity, and I'm still feeling the repercussions.
I'm not ready to talk about the details of those new health problems, but I can say that I am doing ok now. It's been a physical and emotional roller coaster. Dealing with these problems has also consumed a great deal of healthcare resources, as well as physical and emotional support from our family and friends.
With so much energy going towards day to day survival, the blog has suffered. So has my activism. I've been unavailable for advocacy projects, and I also had to withdraw from the NIH's Common Data Elements project. I've also been forced to delay two large projects that I thought would be my focus in 2017. And I have not kept up with my friends the way I usually do.
But it is what it is. Here are some things I learned this summer that have helped me. Your mileage may vary, of course.
Don't assume everything is ME. For many years, ME was my only health problem. But additional diseases are basically inevitable as we get older. If you have new symptoms, discuss it with your healthcare provider. Don't dismiss it as a weird ME thing or complication. Sometimes, those symptoms indicate a new condition, and a careful diagnosis should be made.
Keep up with preventive care and monitoring. Are you getting your mammograms, colonoscopies, pelvic exams, etc? If your doctor recommends regular testing for a condition, keep up with that testing. Even if you feel fine, even if other things are going on, even if you are sick of going to the doctor, keep up with your regular testing schedule.
Don't assume your non-ME expert healthcare team will dismiss or disparage your ME. I've interacted with a number of new doctors this summer, and I expected them to ignore my ME and the way it might affect my treatment. I was wrong. Every doctor and nurse took my concerns seriously. One doctor has been especially attentive to the impact of the new health issue on my ME, and has proactively discussed how we can take that into account.
You're gonna need help. Getting evaluated and treated for my new health issue has been an enormous drain. Spending spoons on extra appointments meant that there were fewer spoons available for every day tasks like ordering groceries, cooking, and managing errands. Since my husband is disabled as well, there was no one in the house to pick up the slack. I tend to resist asking for help, but we really had no choice this summer. So I got over myself and asked our family and friends. They stocked our freezer with meals for weeks. They came to the house to help us out. And they showed up for us emotionally, too. We would have really struggled without their support.
Triage your life. When a person is brought to the emergency room, a nurse does triage: are you breathing? do you have a pulse? are you bleeding? are you in pain? I've been applying the same kind of approach to my life by starting with the most essential questions. Do we have food? Does the dog need to go out? Are the bills up to date? Do we have clean clothes? What doctors are we seeing this week? First, I go through those essential questions and deal with any tasks. Only then do I move on to the next level of tasks or activities. That way, when my energy is completely used up, at least I know that the most essential needs have been addressed.
Self-care is non-negotiable. Keeping a positive frame of mind when your life resembles a dumpster fire is, obviously, quite a challenge. But I learned this summer that self-care is mandatory when you are dealing with a tidal wave of bad news and challenges. Everyone's self-care is different. For me, it is playing the cello and knitting. I know people who give themselves manicures, binge watch trash tv, or sit on the porch with a book. Do whatever helps you relax. My goal has been to ride the tidal wave without sniping at people, complaining incessantly, or feeling sorry for myself. Some days, I have even managed it!
Be patient. This has been a shitty summer, and it caps off a really shitty two-plus years. I was catching up with a friend the other day, and every time she said "That's horrible!" I would say, "I'm not done yet!" It's been ridiculous, but it is also temporary. The one thing I know for sure is that things will change. Maybe for better, maybe for worse. Some challenges might be met and mastered, and new ones may arise. But it's also possible that we will get a break, and have some time when nothing new goes wrong. I'm not in control of life. None of us are.
This summer has taught me that I can only do my best each day, and hope for better times.