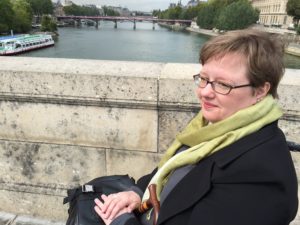 I am Jennie Spotila, and I fell ill with Myalgic Encephalomyelitis on October 6, 1994.
I am disabled, and mostly housebound, but I have been active in writing about ME/CFS and advocating for more research funding since the late 1990s. I served on the Board of Directors of The CFIDS Association of America (now the Solve ME/CFS Initiative) from 2006 to 2011, and served as Chairman in 2008 and 2009. I have testified before the CFS Advisory Committee on multiple occasions, and I have given many media interviews about the disease. Occupy ME is a blog about the politics, research, medicine, and personal experience of life with ME.
My writing has also been published online by the Philadelphia Inquirer and STAT.
Questions? Email me at jspotila@yahoo.com