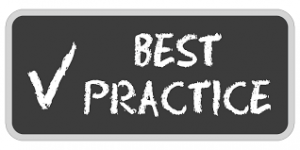 How can people with ME be more engaged in research? I mean really, meaningfully engaged from the design phase all the way through to the dissemination phase?
I have an answer! With the help of #MEAction, I led a group of volunteers to develop best practices for researchers to use as they partner with people with ME. Earlier this week, we published our report and sent it to as many researchers as we could.
This was a terrific project that allowed me to combine lessons I've learned in a variety of contexts. I have had the opportunity to serve as a member of FDA's Patient Representative Program, and I recently qualified as an Ambassador for the Patient-Centered Outcomes Research Institute. I am also a volunteer member of the CFS Advisory Committee's Working Group on Patient Engagement. It's been a steep learning curve, but this project gave me a chance to apply what I've learned in a way that will specifically help ME researchers.
Every volunteer brought important perspectives to the table, and they dove in to the patient engagement literature. To be honest, I probably tossed them in the deep end. We reviewed some of the articles I've acquired, and then discussed how to apply these patient engagement methods in the context of ME research, particularly the new Collaborative Research Centers.
There was a lot to talk about. How should researchers engage people with ME in their projects in a meaningful and substantive way? When should we be brought in (hint: as early as possible) so that our input is not treated as a cherry on top of the dessert? What accommodations will people with ME (and caregivers) need in order to fully participate? How should researchers budget for patient engagement, and how much should people be paid? How can people with ME add value to each stage of the research?
We wanted to get some guidance out to researchers as soon as possible, since the NIH grant applications are due on May 2nd. I was hoping we could write three pages or so. These volunteers hit a home run, and we put out nine pages including references.
Our report: Engaging People With ME as Partners in the Collaborative Research Centers offers the best practices we gleaned from the literature, and applies them to the context of ME research. We hope that researchers will adapt these best practices to their study designs in the ways that make the most sense.
And we intend this to be an evolving document. There is certainly more we could include, and more literature we could review. As people with ME are brought in to the research centers as partners, we will all learn more. I hope that we can update this document in a collaborative way. As we say in the report:
While the RFAs may be the current impetus for engaging with stakeholders, we hope that this will catalyze something more. People with ME can offer so much more than feedback. We can make your research more applicable, more efficient, and more successful. Let's establish partnerships, because we will make more progress together.