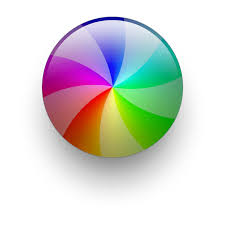 Sometimes, there's no real news to report because things are running in the background. If you are a Mac user, then you are probably familiar with the beach ball of death. It just spins and spins while you wait for your Mac to catch up and be functional again. That's where we are advocacy-wise right now. I've got news but not news, if you know what I mean.
Don't Worry, It's Fine
There was a flurry of emails from NIH's Office of Disease Prevention to myself and other advocates this week. Essentially, these emails boil down to: We gave all the comments to the Panel. They had all the time they wanted to revise the P2P report. The report will be published on June 16th.
But what about the fact that the documents released in response to FOIA requests do not contain all the comments? Rumor has it that there will be another FOIA release soon. It remains to be seen if that release will finally include all of the missing comments. We also don't know if that release will go out before the June 16th deadline.
In other words, NIH is telling us that they fixed the problem and we shouldn't worry about it. Personally, I think we need a little more than that. I would like to hear the Panel explain how they handled this public comment fiasco. And of course, we have to see what is in the FOIA release.
There will be a press telebriefing at 11am Eastern on June 16th. The Panel will discuss their findings and take questions from the media. Anyone can listen in on the briefing, and it will be available for playback shortly thereafter. More information on how to join that call can be found here.
Wherefore Art Thou, CFSAC?
This is a time of transition for the CFS Advisory Committee. A new Designated Federal Officer has been appointed to replace Barbara James. Dr. Ledia Martinez has a background in HIV/AIDS issues, and coordinating programs at the Office of Women's Health.
Some of the other needed replacements have been made. Dr. Jeffrey Kelman replaces Alaine Perry as ex officio from the Center for Medicare and Medicaid Services. Dr. Suchitra Iyer is the new ex officio from the Agency for Healthcare Research and Quality. This is interesting because Dr. Iyer was the contract officer on AHRQ's systematic evidence review produced for the P2P meeting.
No replacement for Dr. Mariela Shirley from NIH has been announced, so Dr. Susan Maier will serve in that capacity. No word on the new non-voting liaison members of the Committee. And Dr. Gary Kaplan is still listed on the roster, although his term expired on May 15th. No word on whether he will be extended or replaced, but the lack of a solicitation for nominations probably suggests which way that is going.
And the spring meeting that was rumored to be happening in June? Probably not happening in June.
Oh, And By The Way
There was no announcement or fanfare, but AHRQ has published the disposition of public comments on the systematic evidence review. This is a required step in AHRQ's process. They have to publish how they responded to the public comments on the draft evidence review. They received a lot of comments, and the response document is 274 pages long. I haven't had a chance to read it yet, but I don't think much of our collective response document made it in there. Thanks to Maureen for finding the disposition document!