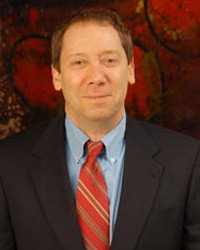 The CFS Advisory Committee announced via its listserv on October 23, 2013 that Dr. Gary Kaplan has been appointed to the Committee. Kaplan brings an interesting point of view to the Committee, but advocates have reason to be concerned about how well suited he is to the current political landscape. Dr. Kaplan was kind enough to speak with me this week, just as his appointment was being made official.
The Kaplan Center for Integrative Medicine was founded in 1985, making it the oldest integrative medicine practice in the DC area, according to Kaplan. From the inception of the Center, Kaplan's patients have included people with CFS, fibromyalgia, and chronic pain. Dr. Kaplan is board certified in family medicine, pain management and acupuncture. He is a clinical associate professor of family medicine at Georgetown University's medical school, and co-directed a grant from NIH to incorporate integrative medicine into the curriculum. Kaplan has also participated in two efforts at NIH's Consensus Development Program (acupuncture and meditation), which is of interest given that the CDP is currently planning an Evidence Based Methodology Workshop on ME/CFS. With his clinical experience and his work with NIH, Kaplan brings unique expertise and connections to his work with CFSAC.
The Kaplan Center treats patients with CFS and dozens of other diseases. Kaplan describes it as a "buck stops here practice." But he says that the diversity of symptoms presented by his patients are different manifestations of a unified underlying cause: microglia activation. Microglia are immune cells in the central nervous system, responding to infection and sending powerful signals through cytokines and gene expression. Kaplan says that CFS, fibromyalgia, depression, post-traumatic stress disorder, and other conditions are all neuroinflammatory disease. The multiple labels and categories obscure the origin of disease. Kaplan says that many different triggers can up-regulate microglia cells. The more these cells are activated, the easier they are to activate, and a vicious loop is established in which the microglia are chronically activated resulting in inflammation of the central nervous system.
Kaplan is not the only proponent of this theory. There is evidence of microglia activation in Alzheimer's, Parkinson's, and some infections. Microglia activation in ME/CFS is also not a new idea (see page 12 of the report from the 2011 NIH State of the Knowledge Workshop). Kaplan says that microglia activation is a process, not an event. He uses detailed patient histories to identify the origin of the process, whether it is an infection or a traumatic childhood event. Next he focuses on sleep, looking for undiagnosed sleep apnea, narcolepsy, or restless leg syndrome. Kaplan points out that a recent paper suggests that the brain clears neurotoxins during sleep, underscoring the need for good restorative sleep. The next step is adding meditation, and then identifying food allergies and sensitivities. Through it all, Kaplan emphasizes the importance of close involvement and partnership between doctor and patient. Dr. Kaplan's approach to treating microglia activation in depression and chronic pain will be published in May 2014 in The End of Pain, a book aimed at the consumer audience.
There are signs, however, that Kaplan's views are very different from those of ME/CFS experts and advocates. For example, Kaplan says myalgic encephalomyelitis is a good descriptive term, but it is too limiting because it does not get to why there is brain inflammation. Kaplan told me that 60% of his patients have psychiatric comorbidities, and he makes no distinction in treating depression or PTSD or CFS or fibromyalgia because he says that all share the neuroinflammatory condition of microglial cell activation. Given that advocates and experts believe the inclusion of depressed patients is one of the major weaknesses of the Fukuda definition, Kaplan's insistence on seeing both conditions as different manifestations of the same disease process will not be popular.
I asked Dr. Kaplan about the role of exercise, given the recent controversy over exercise testing and the CDC multisite study. Kaplan says that exercise is well-established as down-regulating microglial cells and is essential to treating these conditions. However, he also says that mitochondrial dysfunction and other imbalances could impair patients' abilities to exercise, and need to be addressed first. Dr. Kaplan says that a patient shouldn't exercise until the body is ready, and so the approach must be tailored to each individual patient. Once the patient is deemed ready, exercise is an essential part of recovery. In our conversation, Kaplan did not specify how readiness for exercise could be assessed.
Dr. Kaplan told me that he has not followed ME/CFS politics at all. This is a legitimate concern for advocates, given the upheaval caused by the IOM case definition study and the unresolved allegations of intimidation of voting CFSAC members. We know that it takes new CFSAC members time to come up to speed on the numerous issues and substantial history of government efforts (or lack thereof) on ME/CFS. Dr. Kaplan faces a very steep learning curve at a time when multiple controversies require the full attention of the CFSAC.