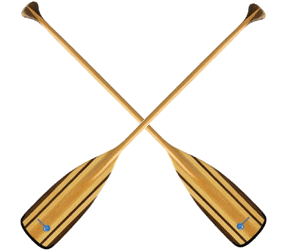 The IOM study is moving forward, and fast. I can confirm through multiple sources that the IOM has reached out to multiple ME/CFS organizations for nominations to the clinical case definition committee. Those nominations are due today. I can also confirm that the public will be given twenty days to comment on the provisional appointment list, although I do not know when that list will be posted.
So where do we go from here? To borrow yesterday's analogy, if the canoe is pointed at our goal of the right clinical definition for ME/CFS, how do we coordinate the paddling? I've seen great discussion on blogs (including the comments here), forums and by email. I have personally struggled with identifying the right next steps. There are two basic approaches, as I see it.
The first approach is to accept that the IOM study is going forward, and contribute to the process as much as possible. Some people in this camp believe they will be able to meaningfully influence the panel selection and the conduct of the study. Others don't really believe they will have substantial influence, but see no alternative to engaging constructively. Action from this position includes making nominations to the panel, commenting on those nominations, participating in other opportunities for feedback as they arise, and monitoring the process closely.
The second approach is to continue to oppose the process. People in this camp want the IOM study canceled. Full stop. They believe that not only will we be unable to influence the process, but that the deck is completely stacked against us. Many believe, based on the Gulf War panels and other precedents, that the outcome of the study will be bad. Action from this position includes petitions, contacting Congress, email campaigns, and calls for public protests. (Edited to add: After I published this post, I learned about an excellent and articulate summary of this second approach. It contains the counterarguments to what I say below.)
I did not want the IOM study. I opposed it vigorously, as readers of this blog know. I am very worried about the outcome. I am insulted by how it was created in secret and concealed not just from advocates, but from all but one voting member of the CFSAC. The way HHS has treated the advocacy community, and failed to show the 35 experts even the basic courtesy of an acknowledgement of their letter, is simply outrageous. Given all of that, it sounds like I should be following the second approach, right?
But the problem with the second approach is how to transform my opposition and disgust into successful action. The government can always rescind a contract, but has it ever done so with IOM? Given the relationship between the National Academies (of which IOM is a part) and the government, such a rescission would be a politically loaded action. Petitions, email campaigns and protests are all effective tools, but we need much greater numbers and we have no time. None. The IOM is plowing ahead full speed.
Furthermore, even if we could force the rescission of this contract – what then? I know many advocates believe that the Experts' Letter calling for immediate adoption of the Canadian Consensus Criteria is the solution. But I heard from a highly placed source at HHS that the government will not accept a definition without their own thorough assessment, if not influence. HHS will want to get its hands on any definition before accepting it, and they will not accept CCC as is. So even if we get the contract rescinded, we will be back where we started except everyone on both sides will be even more pissed off.
I'm between a rock and a hard place, as I contemplate how I should engage in the process. I don't see much chance of success for either option, frankly. Rescinding the contract is an incredibly steep hill to climb. But I also do not have confidence that I can have meaningful influence over the panel selection or how it does its work. And the third approach – doing nothing – is absolutely not an option for me. I will not retreat to my bed, pull the covers over my head, and wait for it to be over.
For me personally, choosing an approach is a matter of conscience. My personal choice is to follow the first approach. I will monitor the IOM study as closely as I possibly can. I will participate in every opportunity for comment, and I will advocate for this process to be as open and transparent as possible. I will encourage others to do the same. I will approach this study as I do the CFSAC: with skepticism, and with the goal of creating accountability for their actions.
As I said yesterday, there are things I agree with and disagree with on all sides of this issue. I don't agree with everything in the Experts' Letter and I don't agree with everything in the Association's statements. I find points of agreement and disagreement in every discussion about the IOM study that I have observed or participated in. But my only goal is to follow the course that I believe will lead to the best results for the ME/CFS community. I fully support every advocate's right to do the same. I do not believe my paddle is better than someone else's. What I hope for is that regardless of which paddle you choose, you will be willing to work with the other people in the canoe.