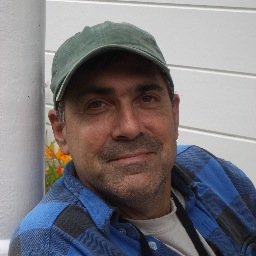 Last year, I fully endorsed Dr. David Tuller's crowdfunding appeal in support of his investigative reporting on ME.
This year, I am happy to endorse Tuller's fundraising once again.
The progress report that accompanies Dr. Tuller's fundraising request (and also posted on Virology blog) details his research, writing and publications during the last year. A number of those accomplishments were part of the plan he shared in last year's fundraising, and it's good to measure his progress over time.
Tuller also summarizes the scrutiny and attacks he has sustained in the last year. The authors of PACE and their like-minded colleagues have made complaints against him publicly and privately. Yet the walls of PACE are crumbling away. It reminds me of this famous quote:
First they ignore you. Then they ridicule you. And then they attack you and want to burn you. And then they build monuments to you. – Nicholas Klein
The true believers in the psychosocial explanation for ME (and make no mistake, it is a belief) ignored, then laughed, and then attacked the many people with ME who criticized PACE. Now they are attacking Dr. Tuller as well. But the data are clear, and more scientists have publicly criticized the flawed science of PACE. Neither Tuller nor people with ME want monuments. We want good science, and treatments based upon it.
Last year, my endorsement of Tuller's work ruffled some feathers, namely those of Dr. Michael Sharpe, one of the PACE co-authors. Dr. Sharpe recently told a reporter that he was leaving the ME field, so perhaps he won't notice my comments this year.
But I hope you will notice Tuller's work. He cannot bring down PACE single handed. We need excellent science, and critical reviews of all the science. We need NIH and CDC to step up and fix the situation they have helped perpetuate. Tuller's work brings scrutiny and visibility to the scientific malpractice in PACE, and this is a tool we can use to bring about necessary change.
As an individual, I cannot make all these things happen. But I can help, and so can David Tuller, and so can you. Please join me in supporting David Tuller's work.