As I discussed in Part One of the NIH Pilot Program, NIH thinks that the three (and only three) Collaborative Research Centers are seeds to generate interest in ME research, and will wait for more research applications to come in over time. NIH's slow approach to case definition is going to take ten years (or more) to show results.
I have gotten a lot of feedback asking what we can do, or expressing despair that NIH will not move fast enough to help us. There are people with ME who have lost careers, families, financial support, and more, and when I come out with a post like that one, they lose hope.
But we have to face reality in order to demand that NIH face reality and act with urgency. Don't lose hope; get mad. If you feel despair that there are still no treatments and NIH is just twiddling its thumbs and whistling innocently, then get MAD.
We are NOT powerless!!!!! Not by a long shot. I have ideas about what we can do, collectively and individually:
Self-care: First and foremost, take care of yourself. We are stranded on a desert island, and the first thing we need to do is address our survival. Do that first. Take care of yourself, and each other. Then if you have the capacity, spend some energy on action.
Congress: When Congress expresses an interest, then NIH responds by doing something. Even the back and forth in the budget report shows that NIH will address concerns raised by Congress. So we need to keep pressing Congress – not just for report language, but the Senate resolution, and the request for a hearing. Every single person who can should try to establish a relationship with his/her/their elected officials. When those officials ask what NIH is currently doing about ME research, do what one commenter suggested and give the officials my previous post.
Dr. Collins: We can't stop with the letter to Dr. Collins. The ONLY reason we have the CRCs and the Clinical Center study is the pressure we have applied up until now. The National Academy of Medicine report and P2P report (which both came out of attention from the CFS Advisory Committee), #MillionsMissing, and media coverage generated enough questions and enough embarrassment that Collins had to act. So we need to INCREASE that pressure. Call, email, or fax your story to Dr. Collins. Sign petitions. Are you up for direct action protests? Talk to MEAction and #MillionsMissing.
State Efforts: The advocacy community has never had the human resources to tackle state awareness issues on a broad scale before. But there is a lot you can do at the state level, and it can have an effect federally too. For example, you could urge your state health department to start tracking ME. Local efforts in New York State led to that Department of Health publishing an excellent new page about ME.  Awareness events with health department personnel or state legislators are key as well. A lot of interest and media coverage has been generated by local screenings of Unrest. Not only will you help improve awareness and care at the local level, but as more states pay attention it will put pressure on the federal agencies as well.
Researchers: I'm not letting anybody off the hook. People with ME and their allies are pushing from the advocacy side. But researchers have to push from the science side. NIH would have dismissed the science capacity of this field even more vigorously if there had been only five CRC applications, instead of ten. But what would NIH have thought if there had been fifteen or twenty applications?????? I know first hand that writing grant proposals is a time- and soul-sucking process. Researchers, do it anyway. The number of applications matters a lot. Please help us help you.
CFS Advisory Committee: There is another meeting of the CFS Advisory Committee at the end of June. Pay attention. Offer written or spoken public comment. The recommendations from that Committee do have an impact. Let's help the Committee make stronger recommendations.
General Awareness: Tell your story. Participate in a direct action. Recruit one new person to advocacy this year. Send emails. Use Twitter! You can talk to Dr. Collins (or at least his office) by tweeting @NIHDirector. There are so many ways that you–yes, you, reading this right now–can do something to put more pressure on NIH. A groundswell will force NIH to do more than just wait five or ten years before doing something more. We are just getting started.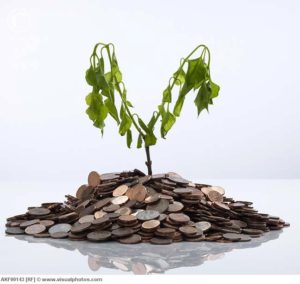 NIH may be content to throw seeds in the air and see which ones grow. NIH may be content to wait another five or ten years before taking an affirmative step. About one year ago, I predicted NIH's approach:
NIH's current strategic and policy approach to ME: risk as little as possible, cautiously drip in a little more funding, and wait patiently for something to change, some day, far down the road.
NIH wants to wait five more years or ten more years to do something different, but I'll be damned if I wait without trying to kick up the pace. I will do all that I can to require NIH to do much much more on ME research, or I'll die trying.
And that sure beats just waiting to die.