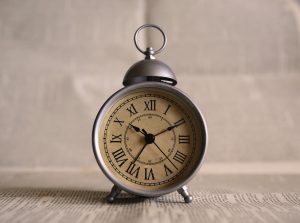 Dr. Francis Collins, in answering a question about ME research on April 20th, said that NIH recognizes and empathizes with our suffering and our "frustration that so little is known." Then he dropped some knowledge.
Dr. Collins said, "Research, done correctly, takes time." Thank you, Captain Obvious.
We KNOW research takes time, Dr. Collins. That is why we have been pleading with NIH to invest appropriately in ME research for more than thirty years.
We have felt every second of those years go by, as the sands dropped grain by grain through the hourglass like so many drops of blood. I have personally watched the last 8,603 days (and still counting) of my life dissolve behind me, along with the dreams and plans of the healthy twenty-six year old woman I was before ME derailed my life.
In fact, there has already been plenty of time. Time for me to contemplate the wreckage of my life and try to build something new. And plenty of time for that research – being done correctly – to find some answers. Can you imagine, Dr. Collins, if there had been more research over the last 8,603 days? Don't you think that more would be known?
Of course, research – done correctly – takes more than time. It takes researchers and research subjects. It takes money. But you know that, don't you? Because when the President asked you in March 2017 to direct the resources of NIH towards the opioid abuse epidemic, you didn't tell him that you empathized with his frustration and that it would take time. No, you formed thirty new partnerships in 10 months to find new addiction treatments and alternatives to opioids.
And last month, when Congress gave NIH an extra $3 billion over last year's funding (instead of the 22% cut proposed by that same White House), you didn't say No thanks, we just need more time. Not at all. Instead you personally thanked the House Appropriations Subcommittee for the "incredible increase," as you assured them that, "NIH has immediately set to work to invest those additional resources into groundbreaking research."
I am not suggesting you should ever bite the hand that feeds you, Dr. Collins. You would not have lasted a quarter century at NIH if you did. But I don't think you ask every person with a disease to simply bide her remaining time on earth while research can be done correctly.
In one interview, you talked about your long-term family friend from Michigan who is participating in an NIH trial. She has survived more than three years with glioblastoma thanks to immunotherapy. You said, "She's never been herself since the surgery and the radiation, but she's alive. I don't know how to balance those things off. Her husband thinks it's great that she's alive, and I can't argue with that."
I can think of some people who would be grateful if their loved ones with ME were still alive. Did you tell your friend Dr. Ian Lipkin that Vanessa Li should have drawn comfort from the fact that research was being done correctly, even if it was taking time? Would you say that to the family of my friend Anne Ortegren, a woman who understood that science requires more than time? I can also think of some people with ME who might run out of time. Have you told your friend Dr. Ron Davis that you empathize with his family's suffering and frustration, but after all, research must be done correctly and that takes time?
So how about we cut the condescending crap. We all know research takes time, as well as money and researchers and innovative thinking. For most of the last thirty years, NIH has only offered us time to watch the grass grow around the ME sinkhole. NIH has had plenty of time, while I have had none at all.
Don't pat my hand and tell me you care. Don't tell me that you empathize with my suffering while NIH does a tiny bit of research – correctly, of course.
Stop wasting my time. Do your job.