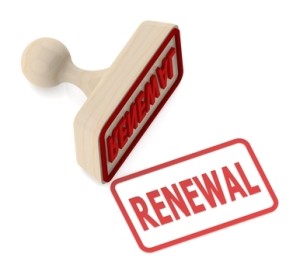 Will the CFS Advisory Committee be back this fall? Not many people seem to be paying attention to the fact that it could potentially disappear.
The CFSAC is a chartered federal advisory committee, and by law it must be renewed every two years. The current charter will expire on September 5, 2014. There has not been a single peep about whether renewal is pending.
In the past, renewal has sometimes been pro forma and sometimes has required a little push from advocates. Public input has been sought on revisions to the charter as well. In 2012, you may recall, the addition of the non-voting liaison members was proposed and the public was able to provide comment on that change to the charter. This year? Nothing.
That does not automatically mean that the charter will not be renewed. After all, four new members were just appointed this summer, along with the renewal of two current members. The formation of new working groups after the June 2014 meeting also suggests that a new charter is forthcoming.
Would it be a bad thing for CFSAC to disappear? Many advocates would say no. They believe that CFSAC is an exercise in futility that drains our focus and resources away from more productive advocacy efforts. I certainly understand and share this frustration, and I've been a vocal critic of some aspects of the committee's operation and recommendations.
But I think it would be a great loss for CFSAC to be dissolved. Right now, the agency representatives must give reports and answer questions. Think of all the things we have learned about only because of those reports. For example, we learned that the second phase of CDC's multisite study will not include two-day maximal exercise testing, and CDC is relying on the advice of some ME/CFS experts in doing so. We learned about the P2P meeting more than a year before the final approval was given and the meeting officially announced.
And don't forget that information flows the other way, as well. Through our public comment, advocates have not only conveyed the seriousness of the disease and need for urgency in the federal response. We have managed to put many issues on the public record, including sharp criticism of the CDC multisite study, the P2P meeting, and more. Do not underestimate the importance of that public record. HHS may continue to ignore what we say, but they can't say they didn't know and we can use that public record in other political venues.
I've heard it said that HHS would love to have an excuse to make CFSAC go away. For that reason alone, I hope it is renewed. I do not see a down side to requiring the agencies to report on their actions (or lack thereof), information that it would be very very difficult for us to get any other way. So let's hope the renewal is pro forma, and that I can update this post in two weeks with a new charter.
Update August 22, 2014: The Solve ME/CFS Initiative announced via their website yesterday that they had written to Secretary Burwell in support of CFSAC renewal on August 1st. To date, they have not received a response. Read the full letter here.
Update August 24, 2014: Billie Moore, non-voting liaison for the NJCFSA, says in the comments below that there will be a fall meeting of CFSAC, and it will be via webinar. This was confirmed to me by another source, as well.