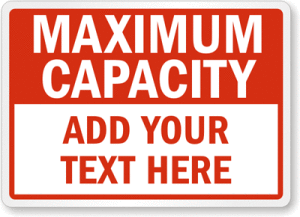 Life with ME/CFS is all about limits. Physical. Mental. Emotional. It's like living in a glass box that remains far too small, no matter how much you practice acceptance or positive thinking. And the torture of it is that since the walls are glass, you can see everything you used to be able to do/handle/tolerate.
Physical limits are the easiest to see and delineate. How many steps I can take, at once and in a day. How long I can stand. How long I can sit upright. How many times a week I can cook. How many times I can leave the house. How many doctor appointments I can handle. How much I can carry. How high my heart rate should go. How much sleep I need.
Mental limits are harder to see, but I can still describe the edges. How much noise I can tolerate. How many conversations I can follow. How long I can use the computer. How much I can read. How much I can write. How long I can think critically or strategically. How long I can listen to music or watch tv. How long I can talk on the phone. How often I can blog.
Then there are the intangible emotional limits. Like how much pain I can tolerate. How much Facebook advocacy drama I can tolerate. How much bad news I can take.
What is striking about these limits is that there is an overall fixed capacity. If I'm more physically active, I can't read or write as much. If I'm under a lot of stress, my physical capacity disappears. And every. single. thing. adds up.
Take Twitter. I love Twitter for entertainment and news. I've met wonderful people through Twitter. Twitter is better than Facebook (at least for me). I've always been limited in the number of people I can follow, or how often I can check it in a day. But now I'm running up against a new Twitter limit: how much I can handle emotionally.
Every time I check Twitter, I am hit with bad news. Gaza. Michael Brown. Robin Williams. And then there is the fact that people seem meaner these days. Prejudice. Criticism. Waves of people Tweeting about racism or misogyny that they've experienced. I already don't watch tv news because it made me mad. Even The Daily Show was upsetting me. If 9/11 happened now, I doubt I could handle the news coverage.
Maybe it's because I've had so much personal bad news in the last two years. Or maybe it's because my advocacy efforts (and accompanying stress and frustration) have increased. Whatever the reason, I've got almost no capacity left for emotional load. Most nights, I space out to a baseball game, awaiting my next scheduled pain med, and there is NOTHING left over – no capacity of any kind. And that's not good. It means I'm less available to my friends and family. It means I'm out of balance.
I can tell when I've exceeded my emotional capacity. I lose my patience. Small frustrations make me very angry. My initial reaction to news, questions or problems tends to be knee-jerk anger or resentment. I curse more (and more creatively), to be honest.
But if I have learned anything during my years with ME/CFS, it is that the boundaries of my limits are out of my control. There is a maximum capacity, and if I exceed it then I pay the price in pain and even less capacity. The only thing I have some control over is what fits in the glass box. That box is only so big, and I can only cram so much in. It comes down to choices – what goes in, and what gets left behind.
You've probably already read this, but it's worth repeating: The Spoon Theory by Christine Miserandino.
Update August 14, 2014: Tracey Tempel Smith wrote this beautiful piece after reading my blog post. She has graciously given me permission to reprint it here. I hope you find it as powerful as I did.
Glass Box: A Life Confined by M.E.
This is inspired by Jennifer Spotila's post that describes trying to balance life/health while dealing with the restrictions/confinement caused by Myalgic Encephalomyelitis. She sees it as living in a glass box, a life limited. I agree, and this is what it feels to me right now:
I am having a chance to slowly stretch my box. It is like a process knowing if you put too much inside, cracks start to form. But if you are allowed to lessen the amount in hopes that tiny bits of excess energy builds over months; the warmth starts to soften the glass, to stretch a little. Like a glass blower.
When excess energy runs out, the heat dissipates, glass may cool too quickly, hardens, and cracks form. Then you have to stop, if not the PENE shatters your box and it reforms smaller… Never knowing how small that box will shrink. It is a very subtle process because we can't always hear the beginning cracks forming, and stop in time before destruction happens.
Sometimes the cracks start slow; sometimes it's a sudden explosion where you can loose pieces of glass forever. But the glass will always be there in varying degrees of thickness and size. And during this time, in this glass box, there are times where objects outside are thrown at it, and you can't move the box out of the way. A sitting target, stuck in the shattered pieces, hoping that healing will happen.
To those outside, glass will seem invisible from some perspectives, but just change a viewpoint and the edges of the box appear. Get close and reach out, and touch it, then understand by imagining how it feels to the one surrounded by it.
Some remain so close, the glass is invisible but if they don't attempt to reach out they won't feel the glass. They remain in complete disbelief the glass even exists.